Owariya
Enjoy Japanese culture in a friendly atmosphere at a time-honored kimono drapery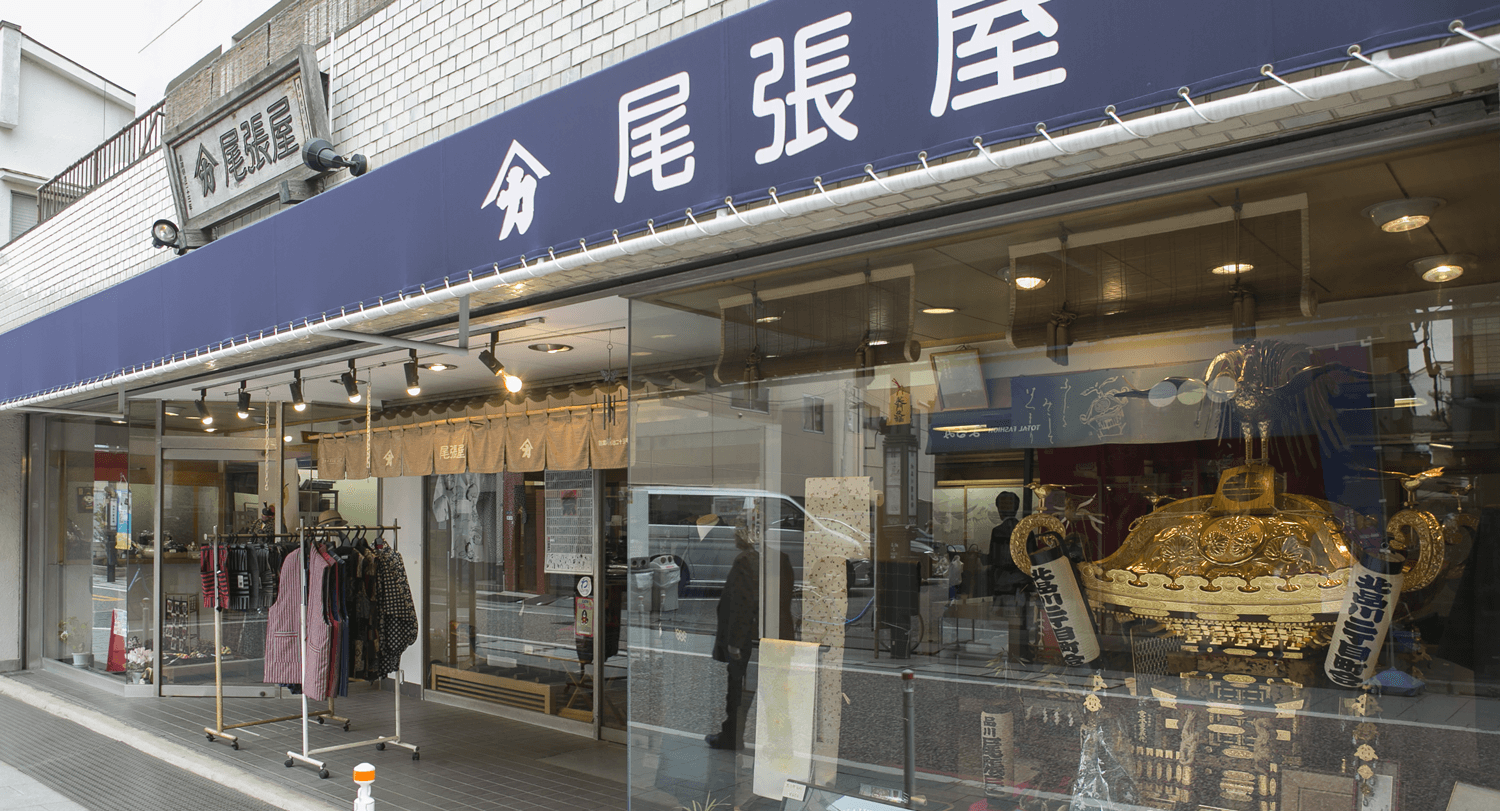 Kita-Shinagawa Shopping Street still retains the same bustling atmosphere of the days of Shinagawa-shuku, the first staging post on the Tokaido road from Edo to Kyoto. Since it was first established on the street in 1890, the kimono drapery, Owariya, has been loved by locals for many years. When one hears the words "long-established kimono drapery," it would be easy to imagine a very high-brow, somewhat imposing establishment. In fact, Owariya is a very welcoming store, which, besides bolts of kimono fabric and kimono accessories, stocks hanten coats and other festival goods.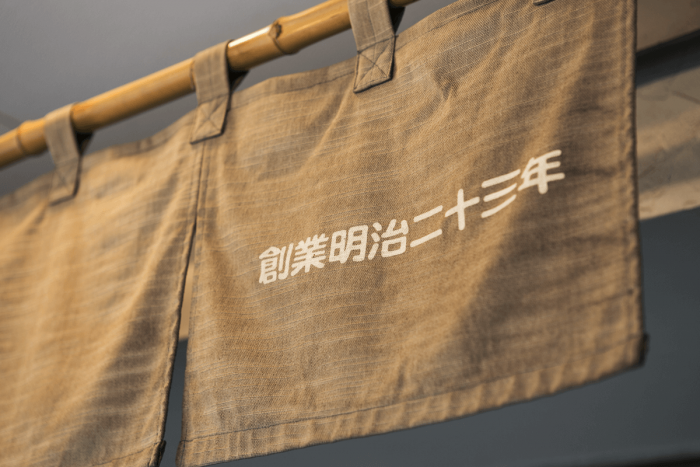 The first thing to catch your eye is the mikoshi (portable shrine) on display in the show window. The mikoshi of the Kita-Shinagawa 2-chome neighborhood association, which is carried through the streets during the Shinagawa Shrine Grand Festival in June, welcomes visitors with its grand presence. Owariya's owner, Noboru Ohashi, says that they see many overseas tourists stop in front of the store, captivated by the sight of the mikoshi.
Inside, bolts of kimono fabric are found on the right-hand side of the store, and accessories for dressing in kimono, such as obi belts and tabi socks, pack the shelves of the store in the center and left-hand side. The walls of the raised platform are decorated with a painting of the store when it was first founded and photographs of the store taken in the early Showa period, in the 1920s and 30s, giving a sense of the store's long history. Some old five-bead soroban (Japanese abacus), which in days gone by were used to tote up customers' bills, have also been lovingly preserved.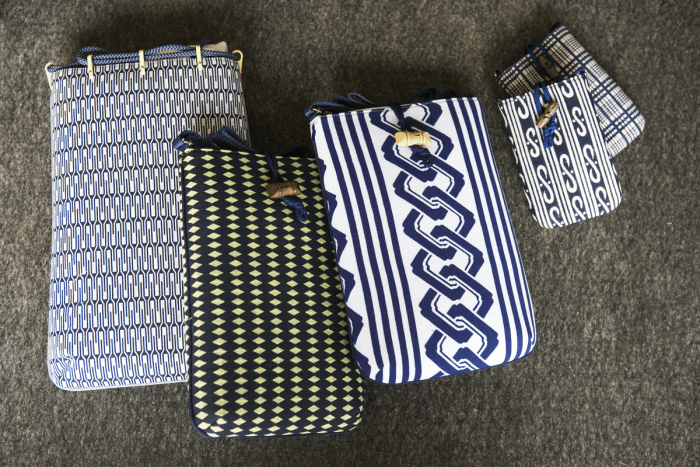 As one would expect, the store does its best business during the festival season. Because Owariya can supply the full set of the traditional festival garb, including hanten coat, koiguchi shirt, and jikatabi (split-toe sock-boots), customers apparently travel long distances to purchase everything they need. What's more, Owariya carries its own line of original bags, including the traditional gassai and dochu bags that people in festival costume use to hold their valuables. In a manifestation of Mr. Ohashi's passion for offering goods that are made by hand with love, he has these bags made locally in a workshop in the Tokyo area. Customers can even have them custom-made to match their kimono (Dochu from ¥5,200, Gassai from ¥5,500).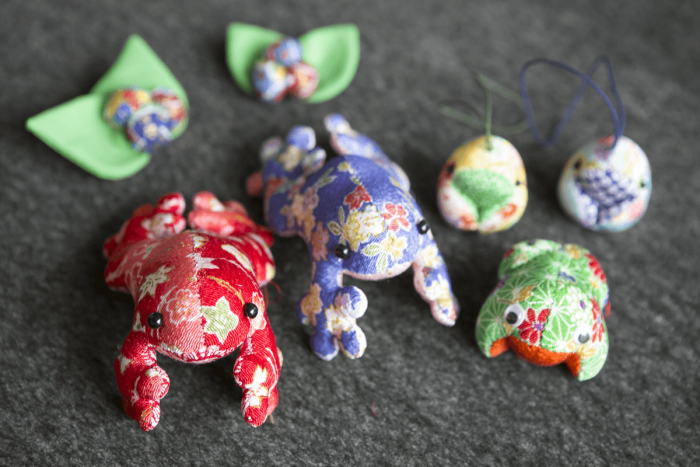 Some of Owariya's most popular items are its lovingly hand-made trinkets. In particular, their kaeru (frog) range, which is a play on the expression "buji kaeru," which means to "return home safely" in Japanese, is popular as a kind of good luck charm. Made with scraps of kimono fabric, they are available in a variety of sizes and designs, including figurines and netsuke. Actually, they are all lovingly hand-made by Mr. Ohashi's sister.
Mr. Ohashi says that, these days, they receive many requests from customers for alterations, mending, and cleaning of kimono they have at home. They are even asked for advice by people who don't know the proper way to fold a kimono. The pleasant, welcoming way Mr. Ohashi and his staff respond to these kinds of small requests may be the biggest part of Owariya's appeal.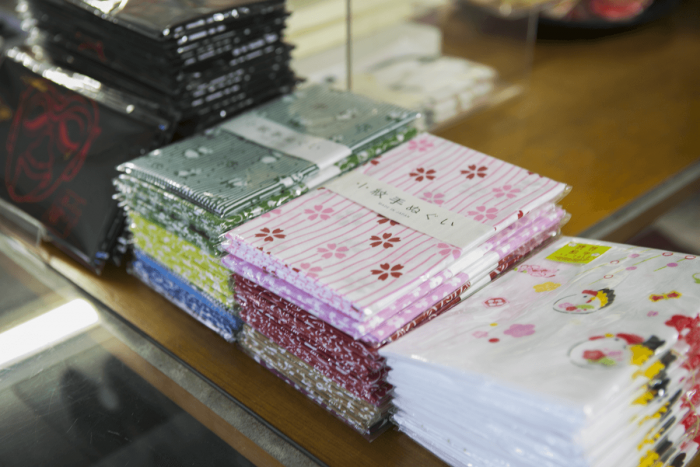 Whether you want to have a kimono or yukata (cotton kimono worn in summer) custom made, you need to put together a festival costume, you want to incorporate Japanese accessories into your everyday look, or even want to find the perfect souvenir for friends overseas, Owariya is sure to be of service.
Tabi socks in various patterns will take your costume to the next level.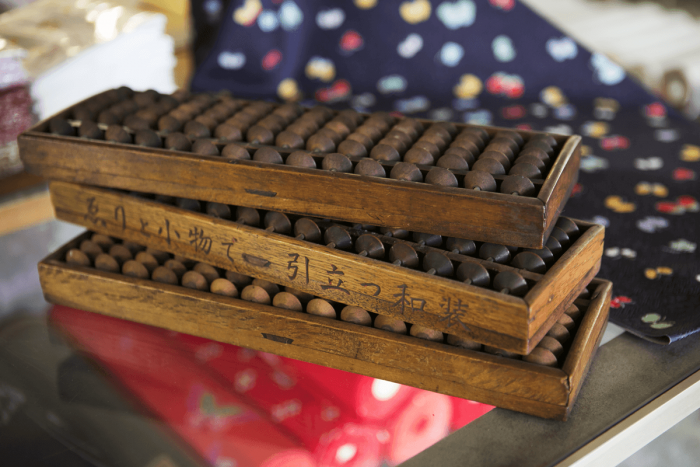 We spied some five-bead soroban, engraved with the words, "Japanese dress made to stand out with eri (collars) and accessories"
Name

Owariya

Address

2-4-21 kitashinagawa,shinagawa-ku,tokyo

TEL

Open

8:00〜18:30

Close

Sunday

URL