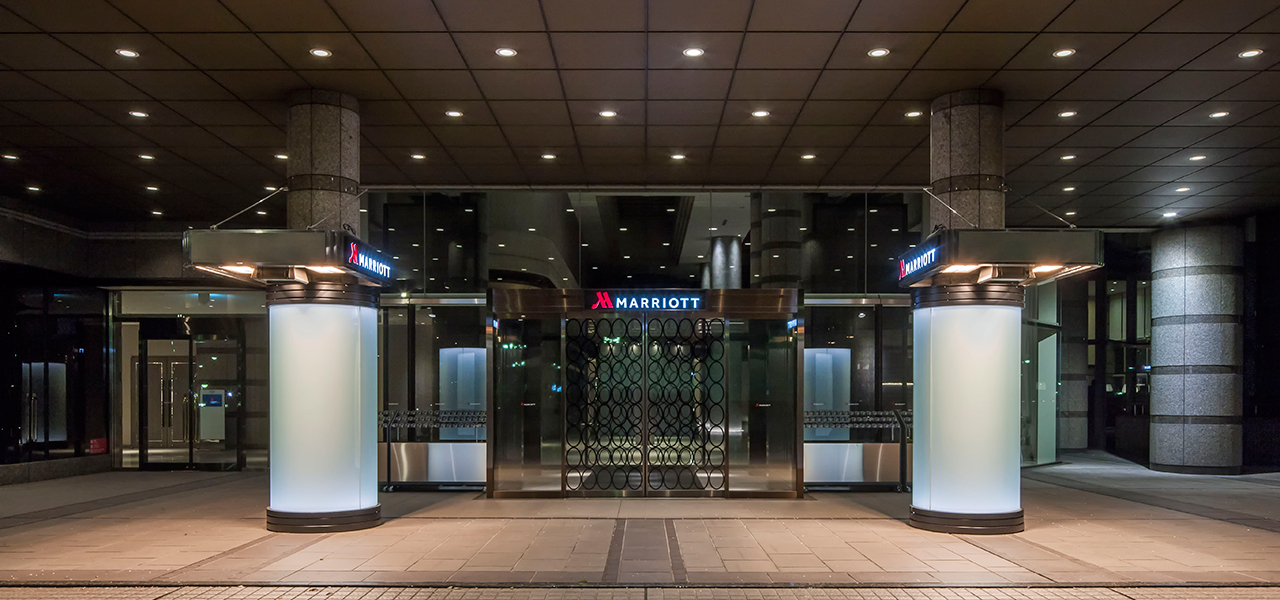 The "Tokyo Marriott Hotel" is one of the global hotel brand "Marriott Hotels," which comprise more than 500 hotels in 50 countries throughout the world. These hotels have earned great confidence from savvy global travelers, and they offer much more than just a "stay."
As featured in old maps from the Edo period, Gotenyama–where the hotel stands—was "Gotenyama, noted for its cherry blossoms," and it is said that once there were 600 cherry trees here. This is why the interior design reflects the elegant history of Gotenyama, with Japanese purple and grayish-beige hues in the guest rooms, carpets decorated with images of cherry blossom petals floating on the surface of the water, and the like.
In addition, the vast 1,500 square meter lobby atrium incorporates a "Great Room" that has a multifunctional meeting space and terrace, as well as all-day dining in the "Lounge & Dining G," and the "Pastry & Bakery GG Co." Enjoy yourself in this open space that is filled with light.
The space is replete with a variety of other facilities including a total of 13 large and small meeting rooms and banquet halls, beginning with a large banquet hall where international conferences and events can be held, and the chapel "The Forest" in the "Gotenyama Garden," which is surrounded by green space.
This is a hotel that you can enjoy in a great many ways, such as holding business meetings in the lounge, enjoying reward lunches after a stroll in the garden, and the like.
Name

Tokyo Marriott Hotel

Address

4-7-36 Kitasinagawa, Shinagawa-ku, Tokyo

TEL