Gotenyama Trust Court is a luxury residence building situated in Gotenyama, an area that has been beloved by many as a notable spot for cherry blossoms since long ago. While located in the Shinagawa area (which can also be said to be the center of the increasing internationalization of the city of Tokyo) the building combines functionality with an atmosphere befitting of the time-honored Gotenyama area.
 Gotenyama is where the Shogun Tokugawa Ieyasu once had an estate which he used for his falconry. The area was then used in the Meiji era as the place of residence for old zaibatsu conglomerate families, and is still considered a destination for luxury residences in the present. Among such residence buildings is Gotenyama Trust Court, a high-rise rental residence complex.
 In the spring, you'll see the cherry blossoms. In the autumn, you'll see the fall foliage. The complex features an environment that lets you enjoy the scenic four seasons from massive windows after you've got cozy in a room featuring a relaxed layout. In addition, the Gotenyama Trust Court makes a reality a hotel-like lifestyle that comes complete with full front desk services such as post and parcel delivery, housekeeping and others. Moreover, the tower is located right beside the Tokyo Marriot Hotel, with restaurant and fitness facilities geared and ready to support your lifestyle.
 There is a free shuttle bus that goes to Shinagawa station as well as a limousine bus that can take you to both Haneda and Narita airports. Whether you are going to work, school, a business trip or travelling for leisure, there is something available in order to make moving from one place to another relaxing.
 The building is also very secure. It features a 24/7 manned security framework as well as full-blown anti-seismic features, making for safe and secure living. This residence can be called "the" city-center residence, given its location in an area which consolidates the functions of the city.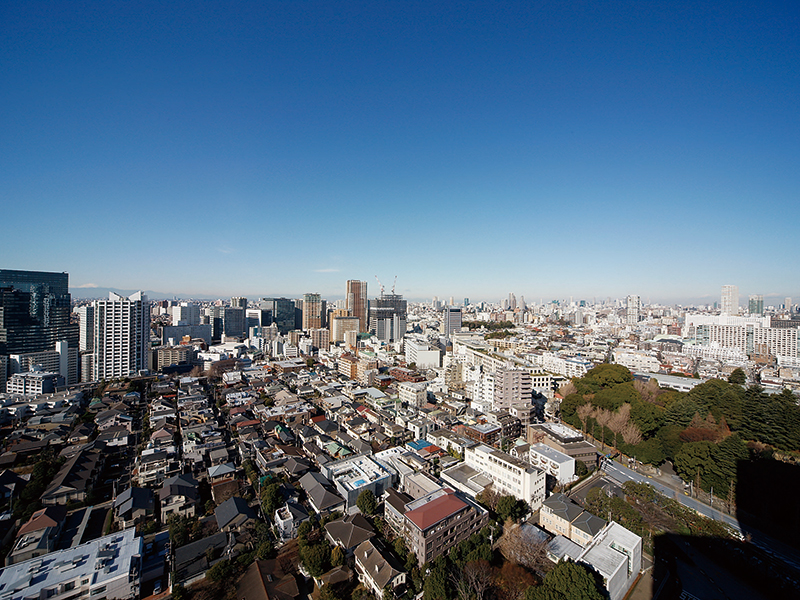 The superb view from a high-up floor. The space is decorated with your favorite furnishings and paintings. There are also units where Mt. Fuji is visible on days when the weather is good.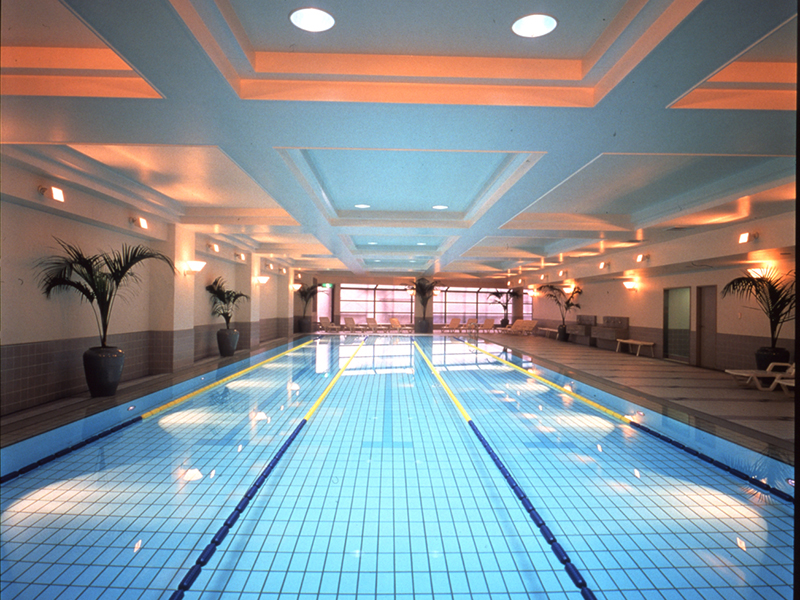 There is a fitness salon that features various facilities such as a gym, tennis courts, a pool, jacuzzi and sauna. There is a discount provided for residents of Gotenyama Trust Court.