Ippukuto
A blissful break with Karigane Tea and Dorayaki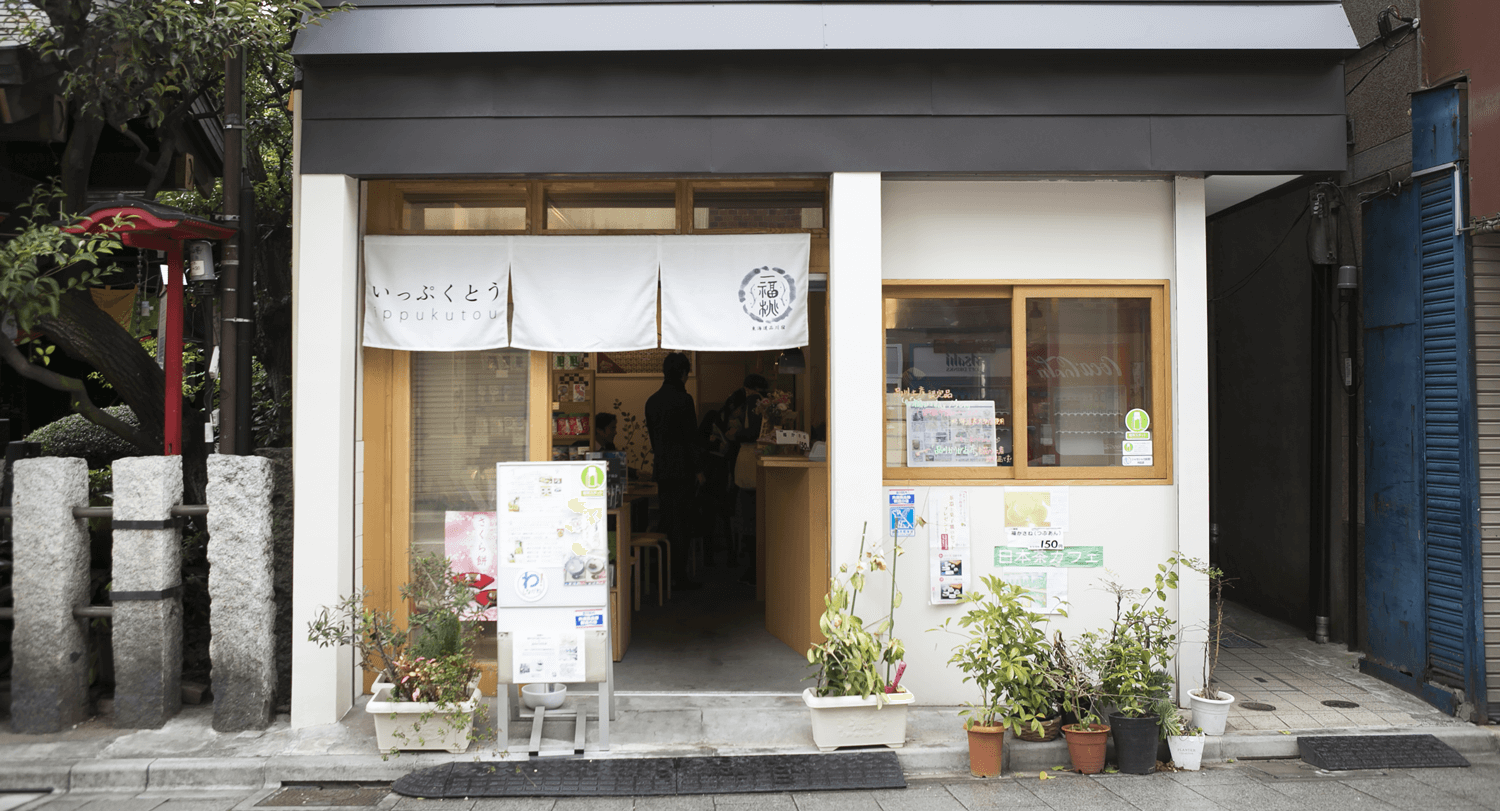 As you walk along the Kita-Shinagawa Shopping Street, a sweet, fragrant aroma tickles your nostrils. That aroma is bound to be the aroma of Ippukuto's specialty, the Fuku Kasane dorayaki. Made with select ingredients, the pancakes are cooked one by one on a flat copper griddle. Why not call in at Ippukuto to take a break having a cup of carefully selected Japanese tea and the Fuku Kasane?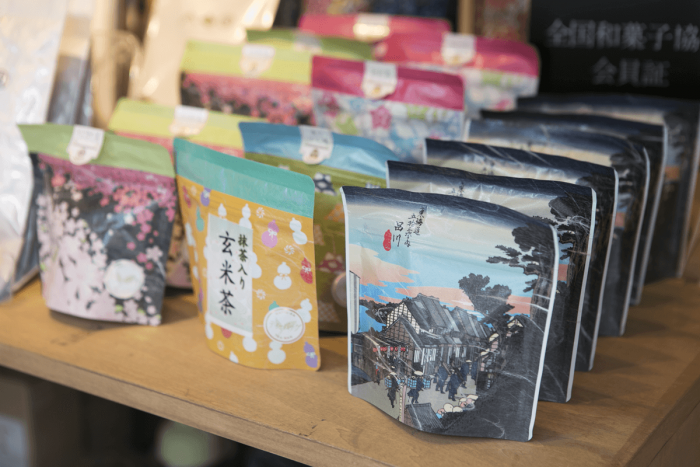 Ippukuto opened in September 2015. It began when Shinagawa-born and raised Keiko Iwamoto decided she wanted to convey the wonderful taste of Japanese tea made in a kyūsu teapot, so she opened this shop in familiar territory in the Kita-Shinagawa Shopping Street. The shop's shelves are lined with Japanese tea varieties and Japanese sweets chosen personally by Ms. Iwamoto, a qualified Japanese tea advisor, and there are tables in the back of the shop for customers to enjoy a cup of tea on the premises.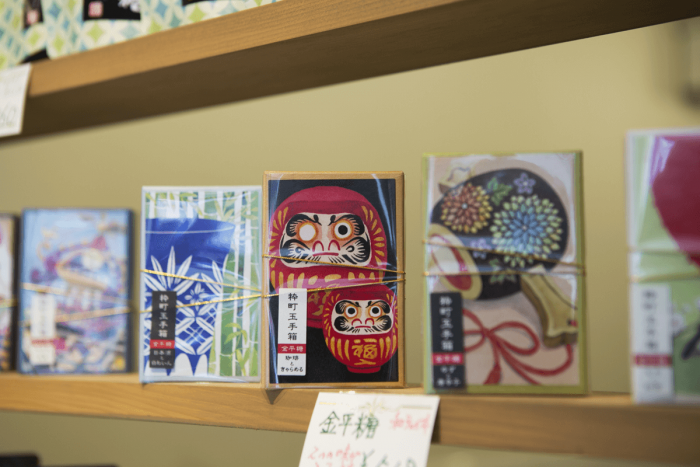 Among the Genmaicha, hojicha, Japan-grown black tea, and other varieties of Japanese tea available to enjoy on the premises, the one she most recommends is Karigane tea. This tea uses the soft stalks of premium green teas such as Gyokuro, but what makes Karigane tea unique is that, with each infusion, that is, each time hot water is poured into the teapot, the flavor changes, giving the drinker a different experience each time.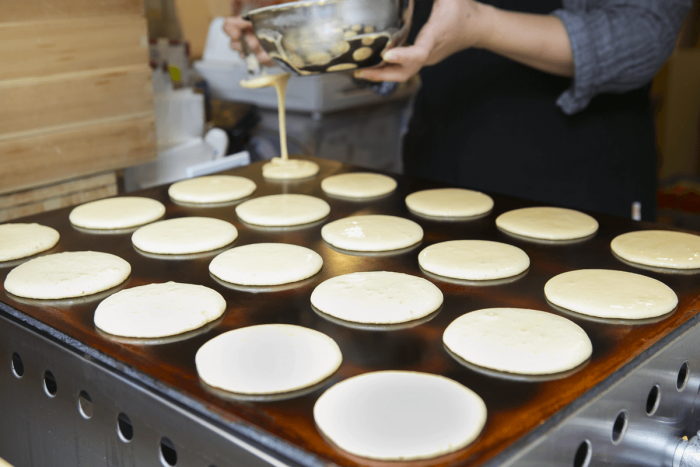 "I love the way that different brewing methods produce different tastes." As Ms. Iwamoto says, changing the temperature of the hot water or the steeping time results in a completely different taste. At Ippukuto, they recommend first pouring hot water from the vacuum flask into a bowl to cool down, and then pouring it over the tea leaves in the kyusu teapot to steep for one and a half minutes. This is apparently the best way to extract the sweetness and aroma from the tea leaves.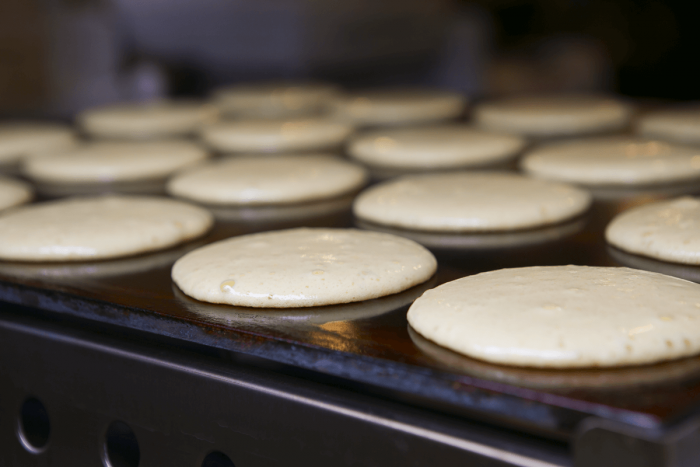 The best accompaniment to Japanese tea made in this way is Ippukuto's specialty, Fuku Kasane. The pancake batter is made with mizuame, a syrup often used as a sweetener in Japanese sweets, brought in from a venerable maker in Kyoto, fresh wheat flour, eggs, and other carefully selected ingredients, and each pancake is cooked one by one on a flat copper griddle. The an, or sweet red bean paste filling that is sandwiched between two of these pancakes, is, of course, also hand-made. The most common type used is tsubuan, in which the red beans are left whole, but Ippukuto also offers the smooth koshian, as well as shiroan, a white paste made with navy beans instead of the usual red adzuki beans.
A freshly cooked Fuku Kasane has a dark brown outer surface, with a crisp aroma and a faintly bitter note, while the inside has a soft, spongy texture. Bite into it and your mouth will be filled with the sweetness of the an filling. When you take a sip of the Karigane tea, with its fresh sensation, as you bask in the afterglow of this experience, you will be filled with feelings of bliss.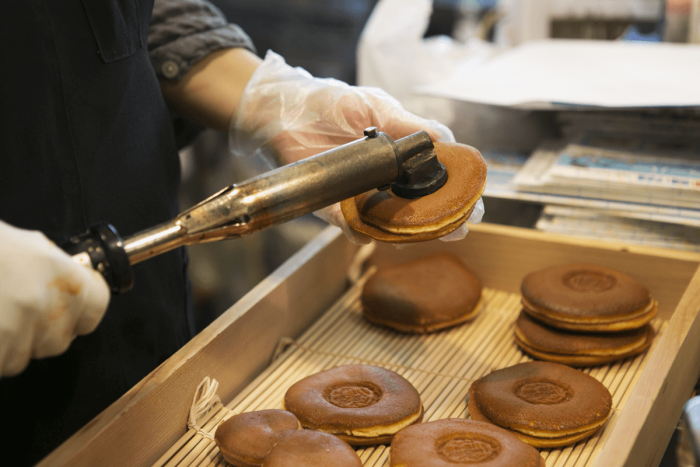 As you sit back and relax, you won't be able to help thinking, "I'm so glad I'm Japanese." That's what Ippukuto is like. Even people who usually drink their tea out of plastic bottles will surely be able to discover anew the delicious taste of Japanese tea.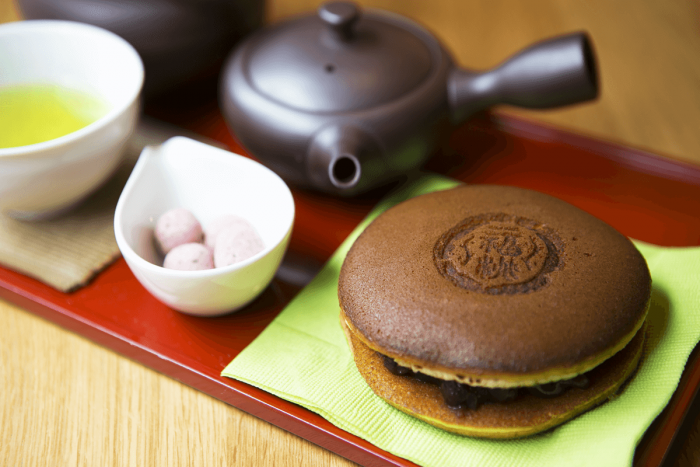 Enjoy a Fuku Kasane and Japanese tea together. Ippuku Set… ¥550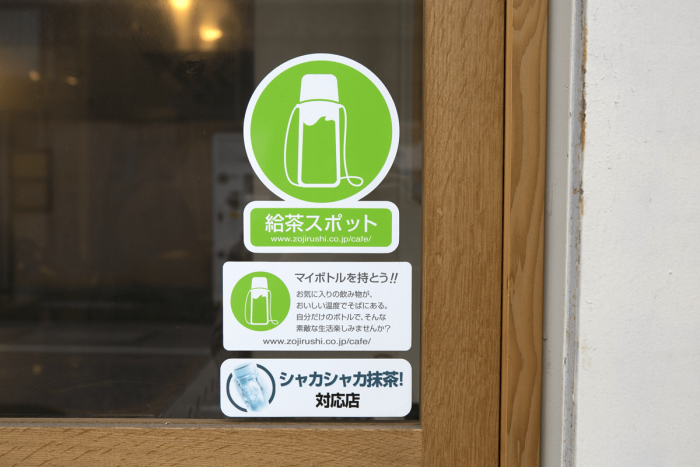 Customers can even have their own flasks filled with Japanese tea.
Name

Ippukuto

Address

2-4-18 Kitashinagawa, Shinagawa-ku, Tokyo

TEL

Open

10:00〜17:00

Close

Irregular holidays

URL