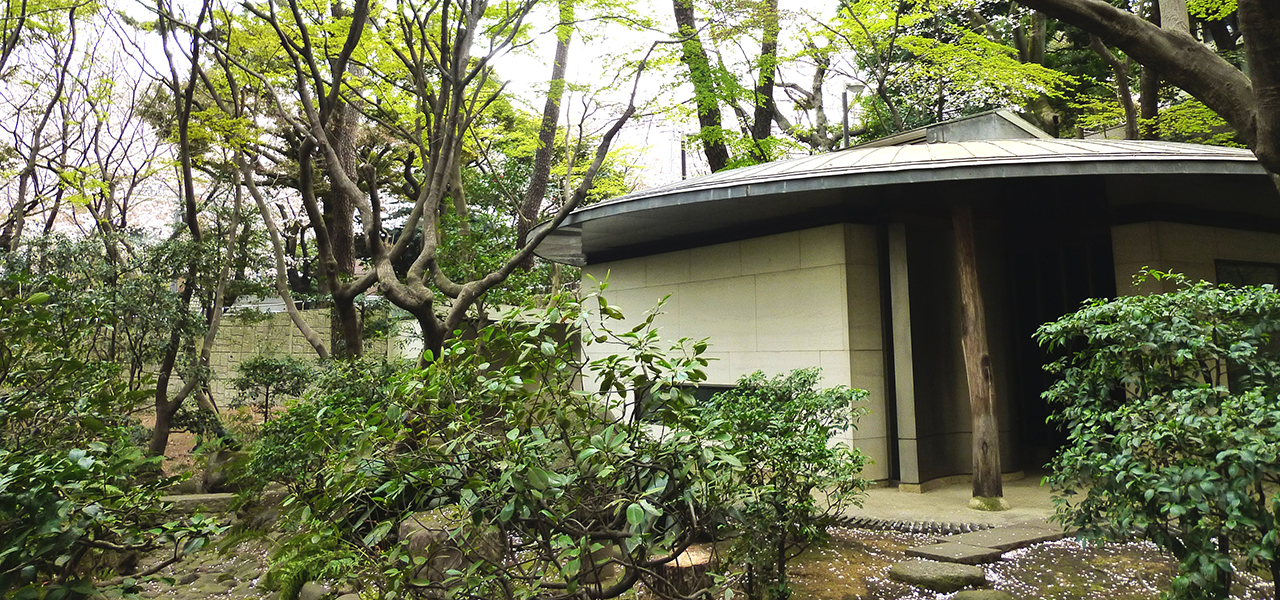 In Gotenyama Garden at Gotenyama Trust City, is a quietly standing architecture that gives off an aura of refinement. Under a circular roof are white walls which surround the interior in a square-shaped fashion. This architecture was actually designed by the architect Arata Isozaki, and is a modern tea house resulting from a fusion between tradition and innovation.
Standing in the groves of Gotenyama Garden is a tea house called "Ujian". It is an architectural piece built in 1992, based on a design by the quintessential Japanese architect Arata Isozaki.
Gotenyama is a place where many tea ceremonies held during the Edo era at the Shinagawa estate of Iemitsu Tokugawa (which was built on his order). After the Meiji period, wealthy people began to take up residence in the area, with their homes competing for the beauty of the garden. Towards the ponds of the garden there are tree groves which change appearance with the seasons. Go through the groves, and you'll have an impression of the graceful lifestyle of an era past.
The novel design features a stainless steel nijiriguchi (small opening into the tea house), benches place on a dirt door, walls made of titanium panels and an exterior that combines circular and square shapes. It truly embodies the balance between the heart of the tea ceremony and the style of modern architecture.
This architectural piece also features shroud comprised of 1000 year old Yakusugi cedar, Tamba camellia for the middle pillars beside the hearth, Japanese cypress (old materials of Yakushi-ji temple) for the alcove post and more; all this make the architecture greatest piece that has garnered attention not just for its design, but also because of its abundant usage of precious materials.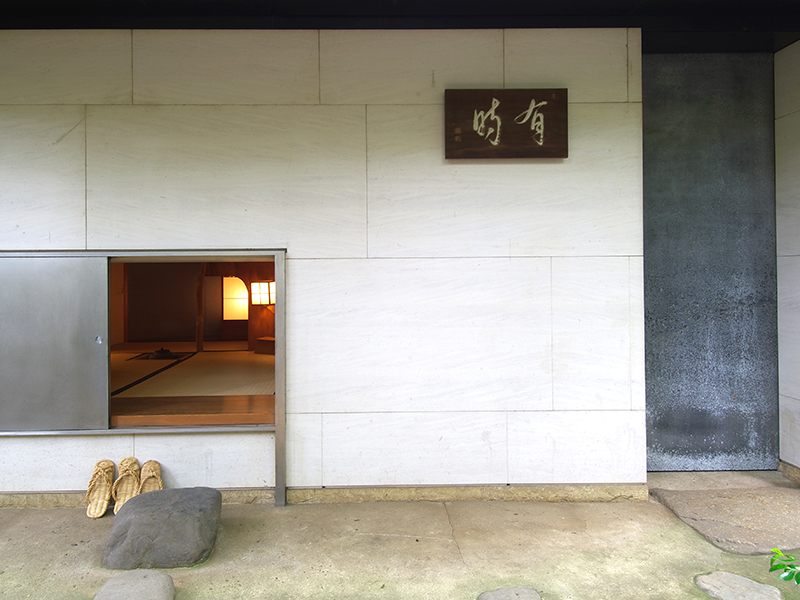 The stainless steel nijiriguchi (small tea room opening) cut in a square shape. By combining hard artificial materials, each of the materials is showcased with harmony created between warmth and tenseness.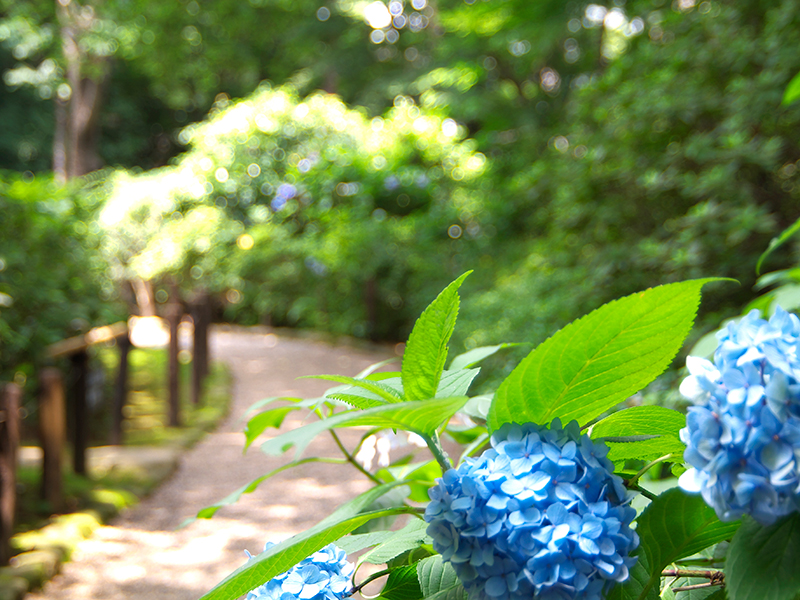 At Gotenyama Garden, visitors can see the different faces of nature even on pathways to the tea house.