Lounge & Dining G /
Pastry & Bakery GGCo.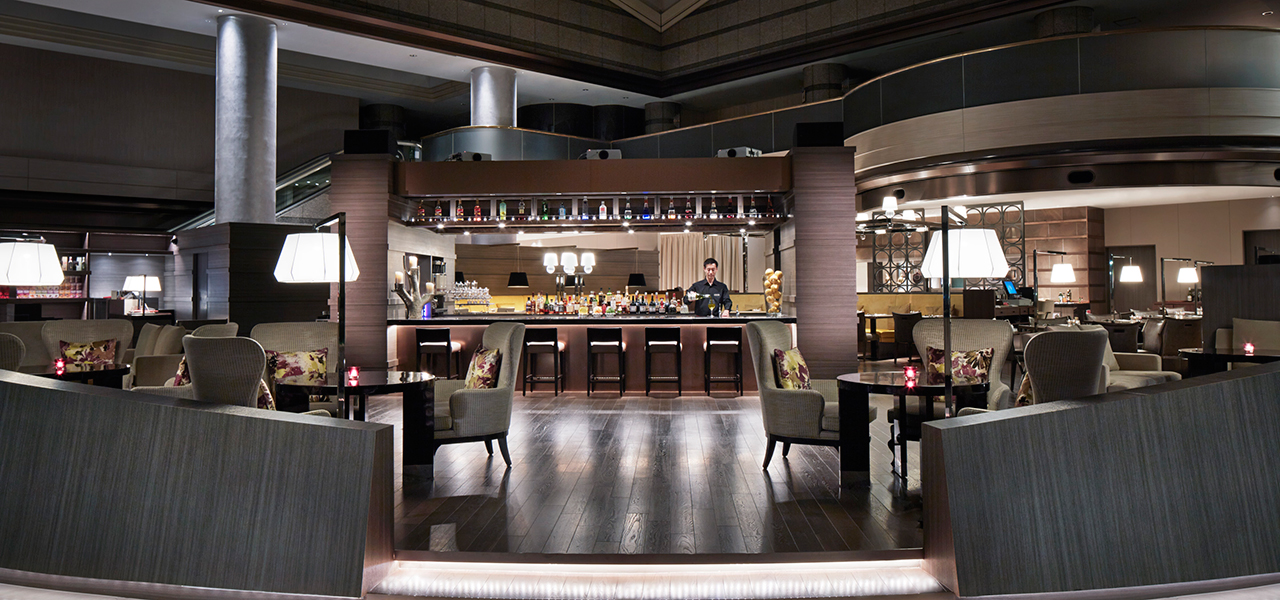 There are convenient shops featuring all-day dining as well as gift shops on the first floor of Tokyo Marriott Hotel. These are flexible shops that meet a great variety of needs.
The vast lobby atrium incorporates a restaurant, lounge, bar, and shops to create a new dining space based on the concept of a "Great Room" in Tokyo Marriott Hotel. A great group of "Gs" gather here, including Gourmet, Gatherings, and Goodies.
The breakfast buffet boast an abundant range of fare, from the egg station—where the chef prepares omelets right before your eyes—to waffles, pancakes, and the like. For lunch and dinner, you can enjoy grilled dishes prepared with vigor by the chef, choose from a prix fixe menu making the very most of seasonal flavors, or select dishes a la carte. There is also a full range of beverages, including alcohol, coffee, tea, and the like, as well as the hotel's original cocktails.
Further, in addition to dining table seating, the hotel features bar counter and sofa seating, outdoor terrace seating, private rooms, and the like, which are appealing for use in suiting every mood and application.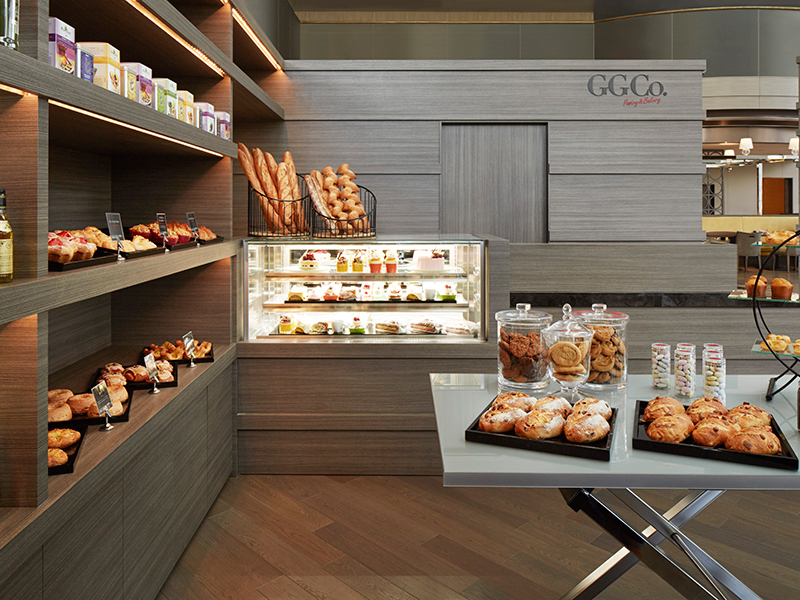 The adjacent the "Pastry & Bakery GGCo." incorporates the theme of Gift in addition to Gourmet. The bread that is baked every morning, the cakes that are carefully crafted one by one by the patisserie, the hand-picked comfiture and select tea are set at the hotel, so naturally you can enjoy the flavors at home, and you can surely find the perfect items for gifts and souvenirs as well. The sandwiches and deli cups are particularly popular as take out items that allow you to freely enjoy the flavor of the hotel.
Enjoy every kind of scene—from breakfast, lunch, and dinner, to meetings over coffee, and further, to having a toast with loved ones.
Name

Lounge & Dining G / Pastry & Bakery GGCo.

Location

Tokyo Marriott Hotel 1F

TEL

Hours

Break first 6:30AM〜11:00AM、Lunch 11:00AM〜2:30PM、Dinner 5:00PM〜10:00PM、 11:00AM〜24:00PM、Shop 10:00AM〜8:00PM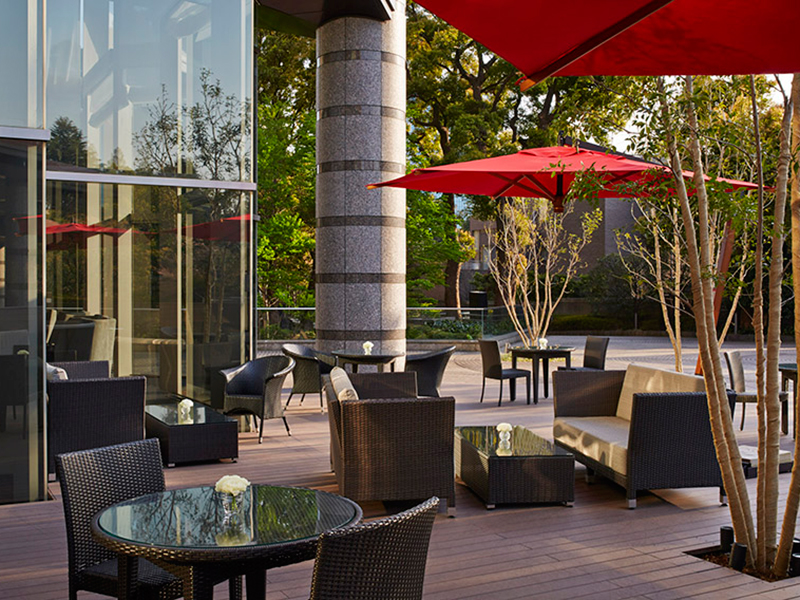 Fully enjoy the moments particular to the season in the terrace seating of the "Sakura Terrace" overlooking the Gotenyama Garden, taking in the changes of the seasons as you enjoy delicious dishes and drinks.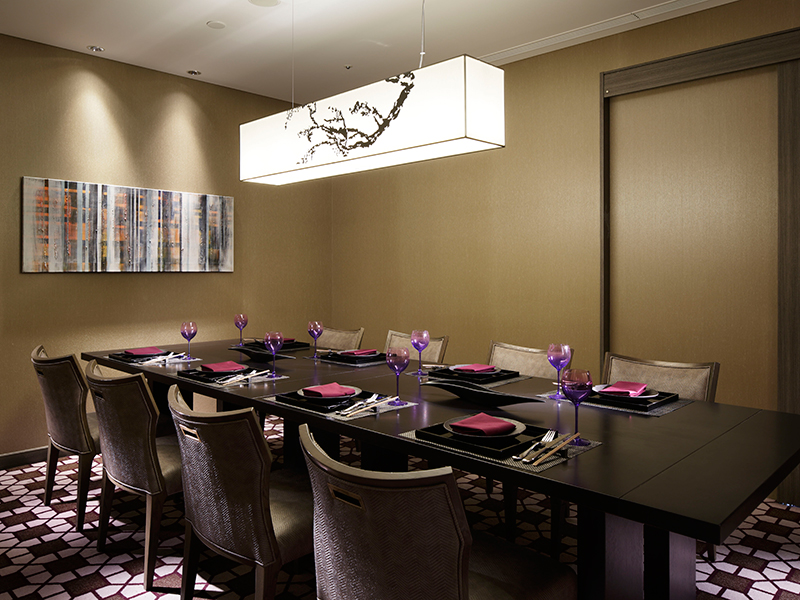 With three private rooms in the shop, this is the ideal setting for business meetings as well as gatherings with family and friends.