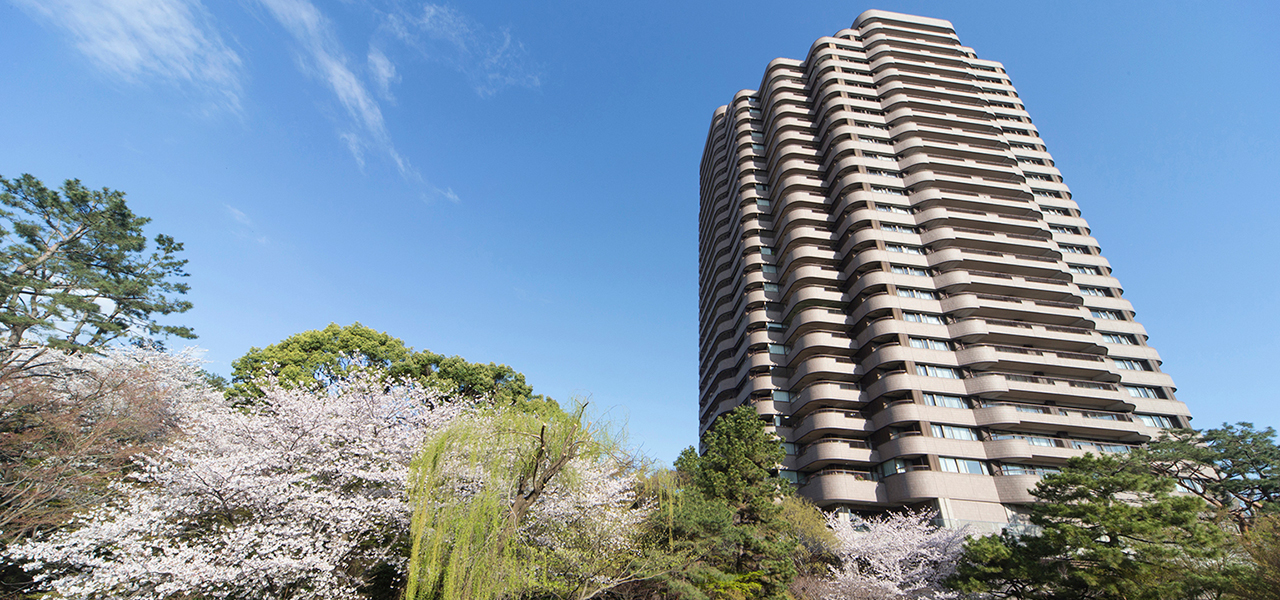 "Gotenyama Garden" is a walking spot featuring an abundance of nature and located within Gotenyama Trust City. Here, the trees lined up along the walking paths show you the faces of each of the four seasons. That, together with the rich waters of ponds and waterfalls, makes for a spot that offers visitors a comforting time.
The Gotenyama Garden, which is located on the south side of Tokyo Marriott Hotel, is a Japanese garden that conveys to those in the present the lingering flavor of days past, when Gotenyama was a notable spot for cherry blossoms during the Edo era. On spacious grounds consisting of about 6,800 square meters, there is the tea house "Ujian" designed by architect Arata Isozaki, as well as "The Forest Chapel" of Tokyo Marriott Hotel. These color the events at Gotenyama with all the four seasons.
 The main feature is none other than the abundant nature. In the spring, there are the plum blossoms and the cherry blossoms, with summer bringing out the hydrangea and pyrus flowers. In the autumn, one will see maple leaves and gingko and in the winter, camellia hiemalis flowers. In the months of March through to May, the taraxacum albidum (white dandelion, which is rare in Eastern Japan) can be found at its best; this particular flower is a hidden treasure of popularity, whose lily shape becomes the talk of the town.
 The colors and aromas of the seasonal flowers, the soft touch of the earth and leaves, the sounds of chirping insects and the wind…This environment is one that will have you taking relaxing deep breaths. It is a spot that will have you enjoying nature with all five senses, right here in the city.