KAIDO books & coffee:
A book café that'll have you itching for a journey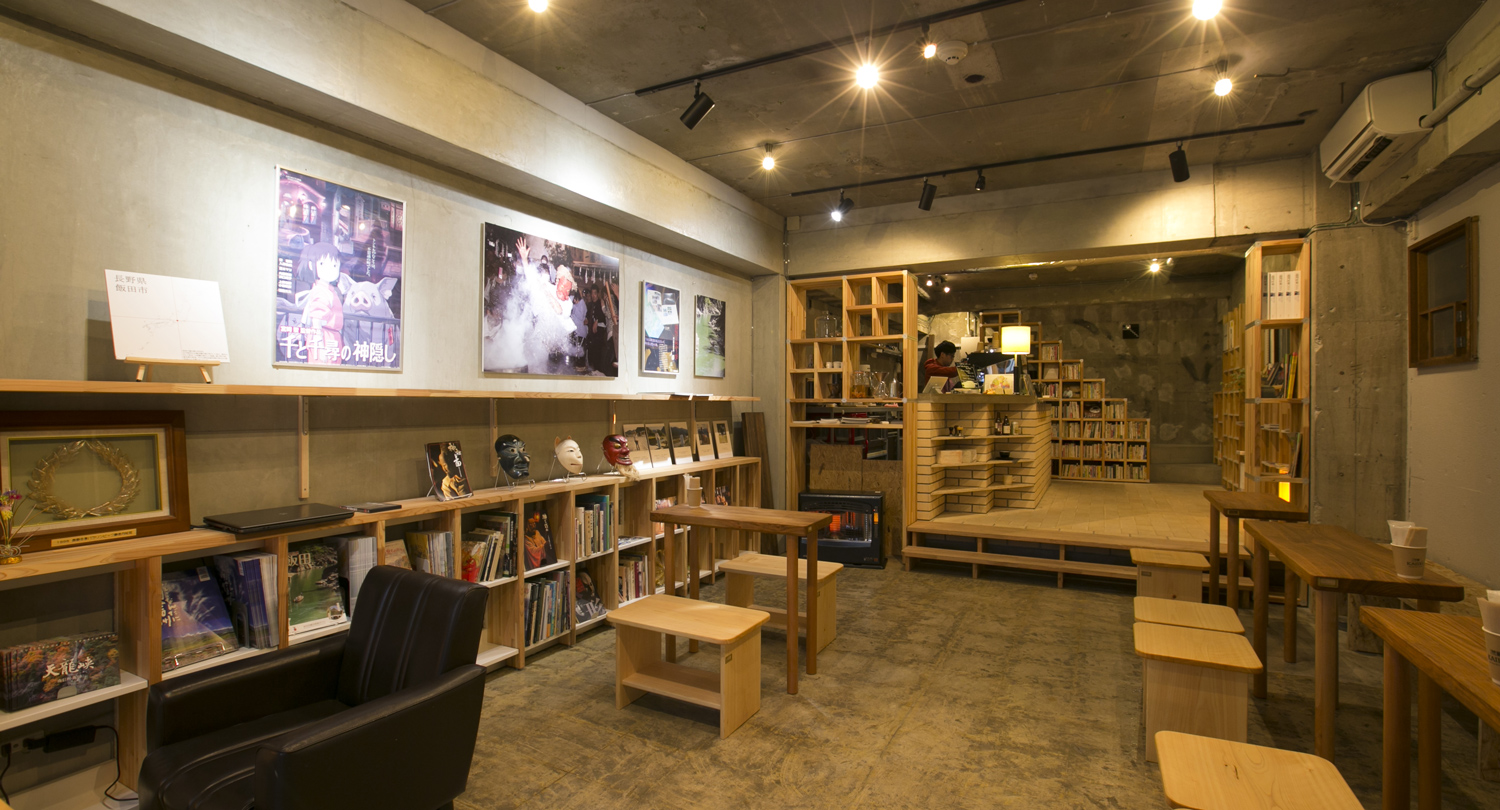 KAIDO books & coffee opened in August of 2015. The expression KAIDO, refers to a "road" or the "kaido" part of the road name "Tokaido." The establishment was named as such with the idea that it would be a place where various culture and information come together from different regions just as was the case with the Shinagawa-Shuku (the first station on the Tokaido road), which was once bustling with travelers from all over the country. Whether you want to enjoy a relaxing space or have some delicious coffee, there are plenty of reasons to visit KAIDO books & coffee; there is no doubt, however, that the best reason to visit is the rich selection of books you'd only find at a book café.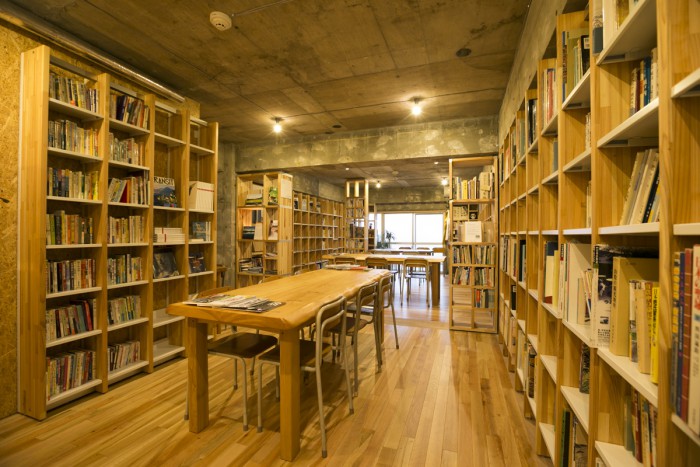 The number of books at KAIDO books & coffee is about forty thousand. Most of them were collected by Yoshimi Tanaka, one of the founding members of the café who astoundingly travelled roads all over the country to collect these books. There are also books that've been donated to the café from municipalities all over Japan, with about ten thousand such volumes lining the shelves found on the second floor.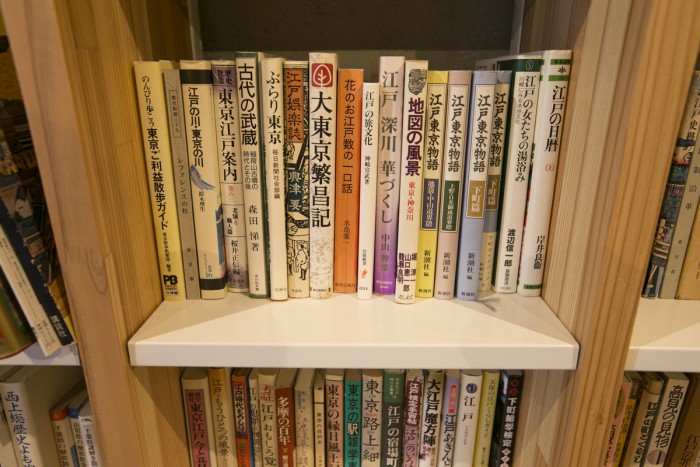 On the shelves encompassing the second floor, you'll find books organized by genre, including that related to food, maps, as well as temples and shrines. Just as one might expect at a café located on the old Tokaido road, you'll find plenty of books about Edo, including large tomes like "One Hundred Famous Views of Edo by Utagawa Hiroshige", which is a masterpiece featuring the works of the ukiyoe wood block artist of the same name. From the great selection of books, pick whatever you're in the mood for and head over to the counter on the first floor to pick up your drink. Then, feel free to find a spot to enjoy it on either the first or second floor.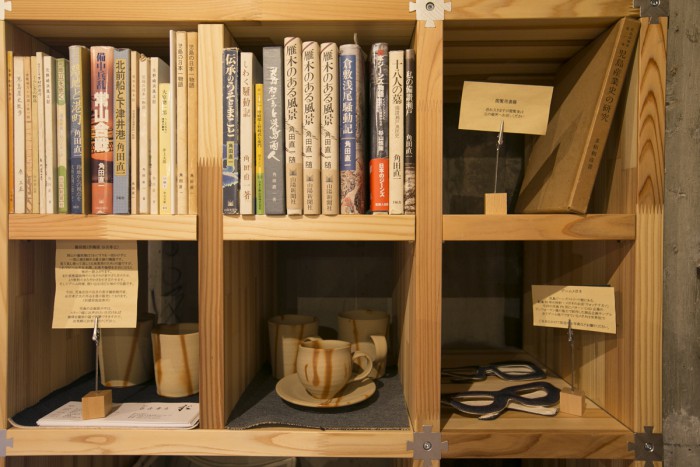 Books aren't the only thing you'll find on the shelves; there are also in-store corners featuring folk art pieces and miscellaneous items. There, café-goers are introduced to the local charm of individual cities that are selected on a periodic basis, with examples being Kurashiki City (Okayama Prefecture) and Nagahama City (Shiga Prefecture). At the Kurashiki display, you'll find books about Kurashiki such as "Nihon Jeans Monogatari" (The Japanese Jeans Story) and "Kurashiki no Yacho" (The Wild Birds of Kurashiki) as well as Bizen Ware cups and eyeglasses made of denim. Apparently, there was honey jam (made with fruit from Okayama) being sold in-store as well during the display period. This is the manner in which you'll learn about the history, culture and industry of local areas through in-store books and folk art pieces; you'll want to travel to these areas before you know it.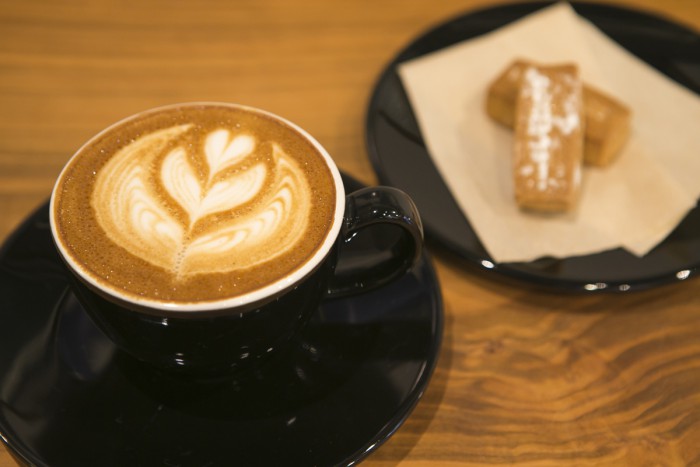 Let's not forget to note the coffee served as well. KAIDO books & coffee always has at least four kinds of specialty coffees ordered from trusted roasters located all over, and customers can choose both the beans and how their coffee is brewed when ordering. As you turn the pages of a book while sipping on a coffee brewed graciously by the trained baristas, your time at the café will transform into a nice little moment of luxury.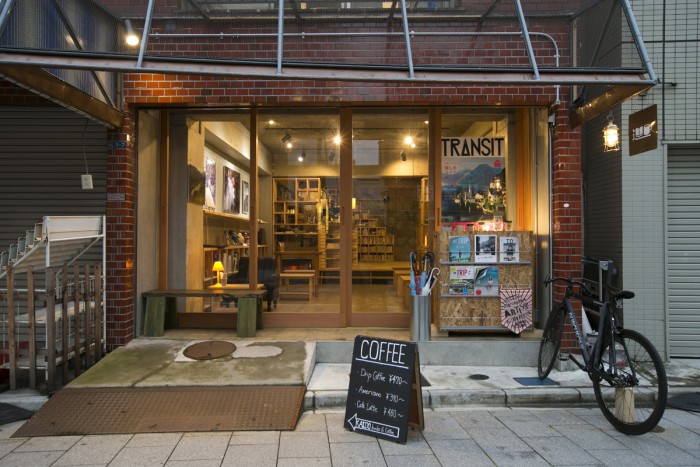 KAIDO books & coffee also frequently holds events such as photo exhibitions, workshops and film screenings; this means that there is always something to discover. Whether you're coming to gather information before going on a trip, looking for an opportunity to start something new, or just looking for a relaxing time, KAIDO books & coffee is the place for you. It's a place that anyone can go to get acquainted with something or someone new.
Name

KAIDO books & coffee

Address

1F Maruya Building 2-3-7 Kitashinagawa, Shinagawa-ku, Tokyo

TEL

Open

8:30〜19:30

Closed

Tuesday

URL