Funasei
Rediscover Tokyo in a stylish pleasure boat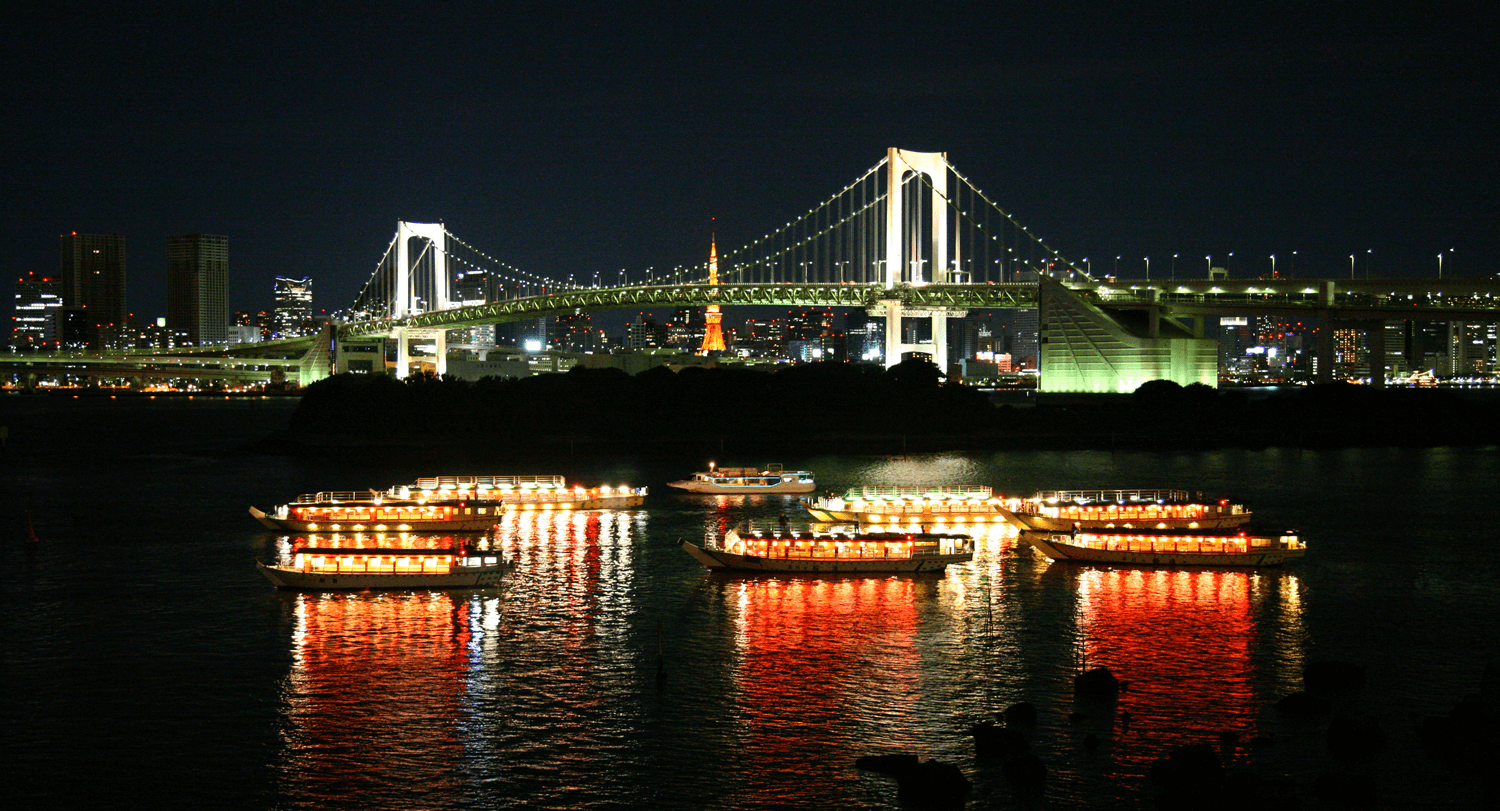 From the Heian period (794-1185), when nobles enjoyed "boat play," to the Warring States period (1467-1603), when warlords held poetry readings and tea ceremonies on boats, to the Edo period (1603-1868), when wealthy lords and merchants used boats for flower viewing, moon viewing, and fireworks viewing, the pleasure boat has now become something that anyone can enjoy. Enjoy the traditional atmosphere to the utmost at Funasei.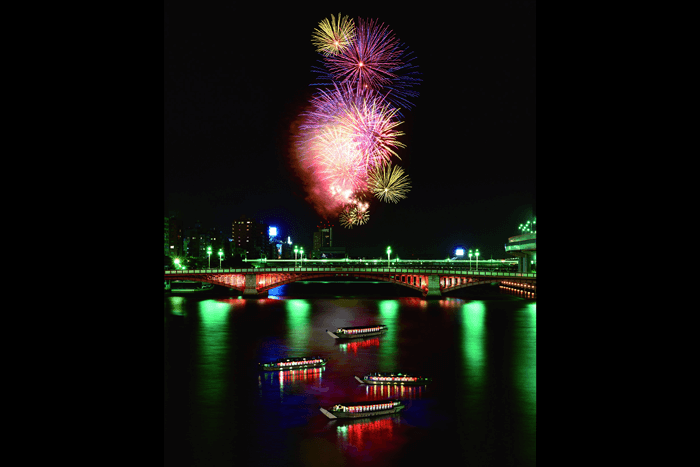 Just as the Sumida river was lively with crossing boats during the Edo period, Shinagawa-shuku, the first stop on the Tokaido Road, was a lively port town that faced the sea, where many pleasure boats used to come and go. Enjoying the sight of cherry blossoms or the full moon from a swaying pleasure boat is a scene preserved in many ukiyo-e woodblock prints of the era.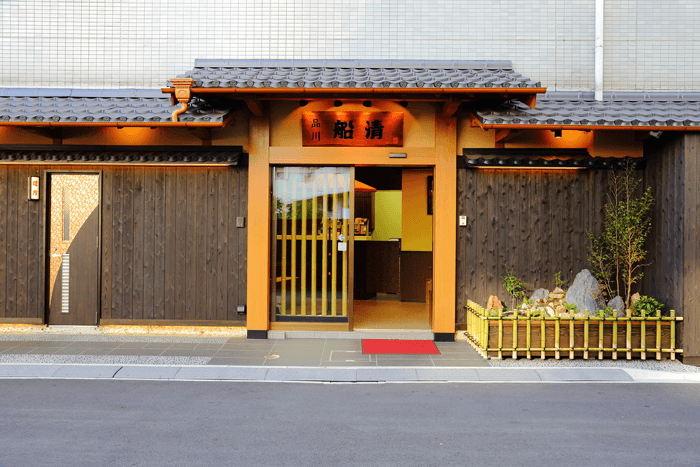 Although Shinagawa has seen great changes over the years, you can still enjoy the feeling of relaxing on a pleasure boat today. Funasei is one such boat. It is a well-established boat company with a long history.
Choose the boat from the fleet that best suits your needs, from hollowed-out table seating style, to tables with chairs, cruisers for standing and eating, and flat boats with no roof for river cruising.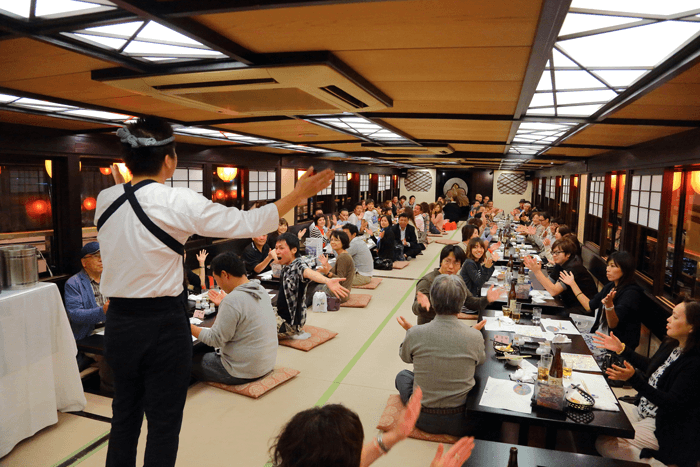 Whether renting out the whole boat for groups of 20 or more, or joining other guests in groups of 2 or more, you can choose any of the boats, but prior reservations are required. Joining other guests in small groups is nice, but we recommend you try renting out the boat for celebrations or parties. You are sure to experience a new feeling of unity while enjoying yourselves on a pleasure boat.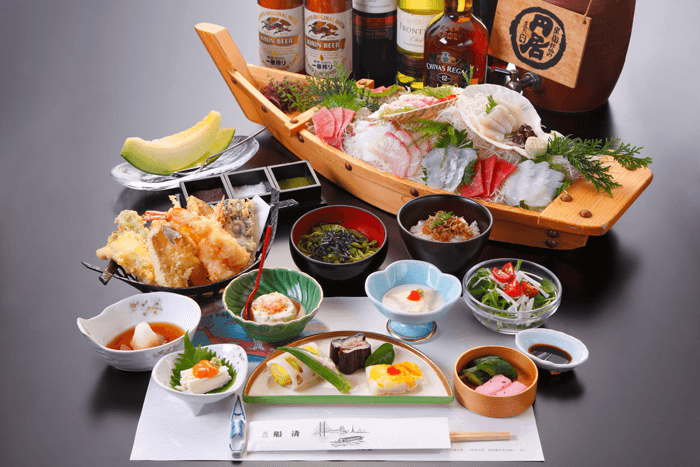 The food deserves special attention. The Japanese food course features tempura or sashimi in boat-shaped arrangements, made with fresh ingredients brought from the Tsukiji market every morning. The tempura is fried on the boat and served piping hot. In addition, the menu changes with the seasons, so you can enjoy seasonal dishes whenever you visit.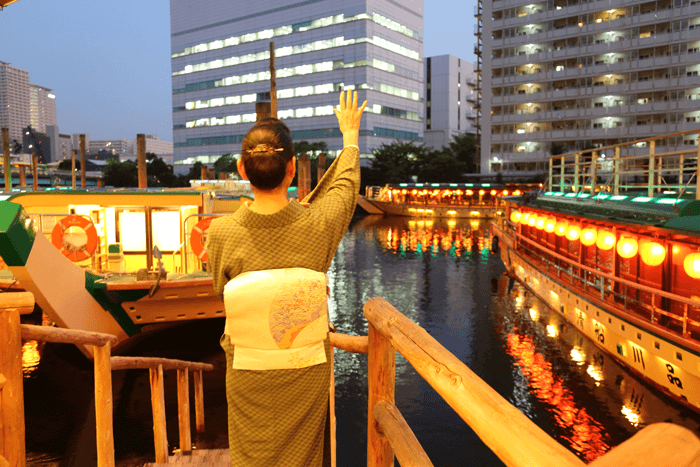 "Each guest is a chance for a unique encounter. Nothing makes me happier than hearing that guests enjoyed their time on a pleasure boat. For that reason we place importance not only on the boat and the scenery, but also on the food and the people. Through communicating with our guests, both in words and through our hearts, we aim to create memorable parties for our guests with our smiling service," says the owner, Ms. Yoko Ito.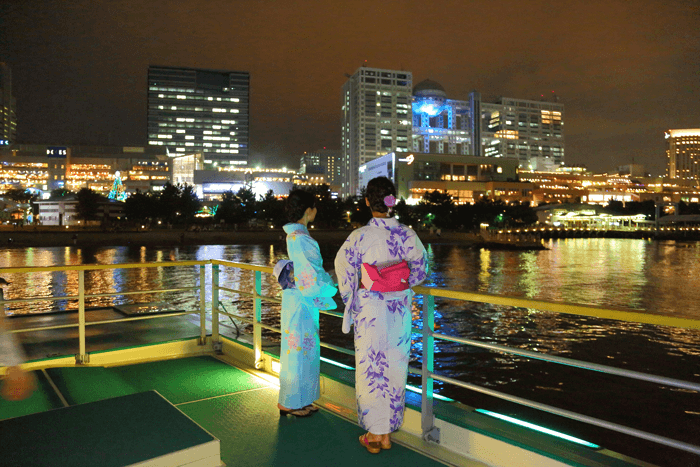 The ever-changing city of Shinagawa, and Tokyo as a whole, have different yet equally beautiful faces by day and by night. Why not experience this for yourself with a pleasure boat cruise? To rent out the full boat, reservations are required at least a month in advance. Weekends and summer days fill up quickly, so make your reservation as early as possible.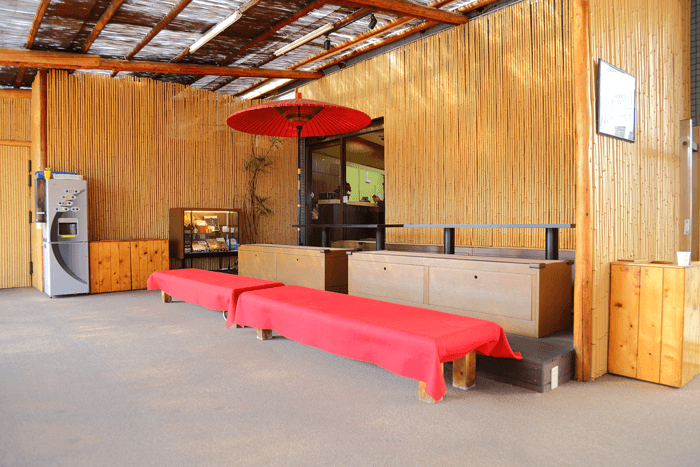 The waiting area for the boats has a charm of its own.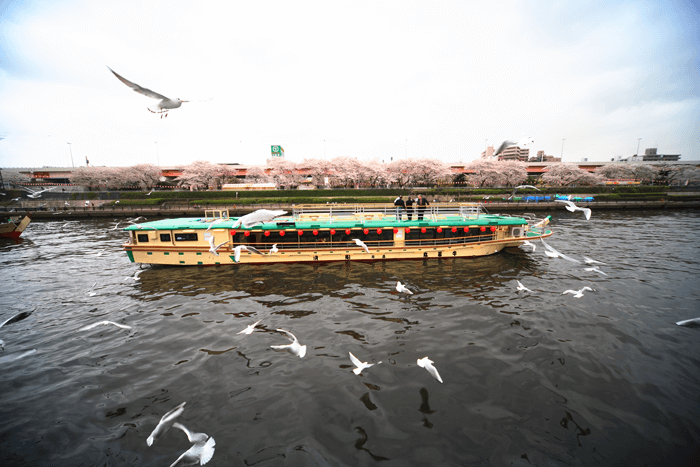 How about a pleasure boat for your next cherry blossom-viewing party?
Name

Yakatabune・Cruiser Funasei

Address

1-16-8 Kitashinagawa, Shinagawa-ku, Tokyo

TEL

Open

10:00〜19:00

URL