Shinagawa Okina
The original fast food, Edo-style Soba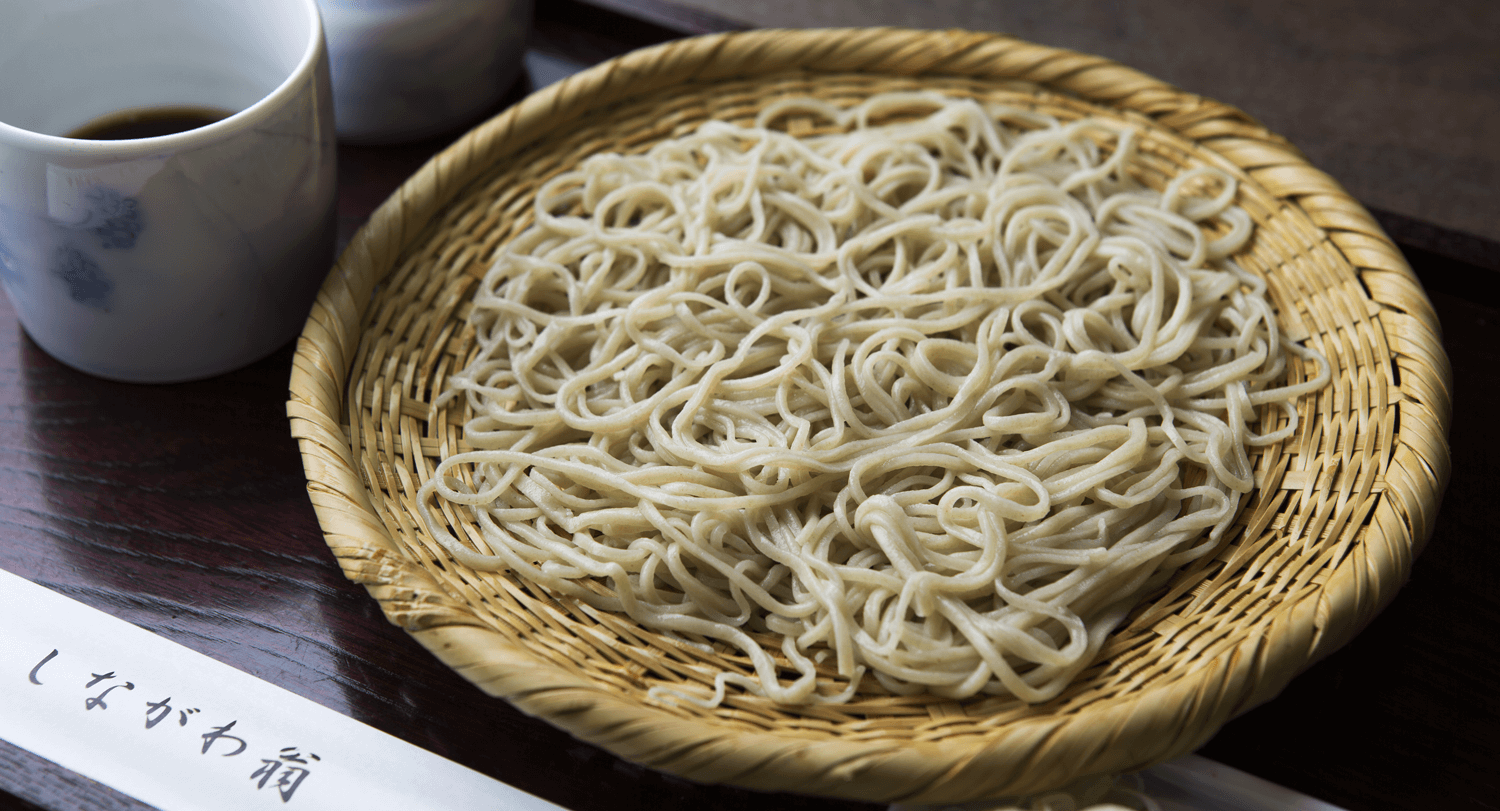 Among traditional dishes such as tempura, eel, and sushi, soba is really the representative dish of the Edo period (1603-1868). During this period, when Shinagawa prospered as Shinagawa-shuku, one of the 53 stations on the Tokaido Road from Edo (now Tokyo) to Kyoto, soba was the one dish you would absolutely want to eat when passing through Shinagawa and Gotenyama. Today I'd like to introduce a popular soba restaurant in north Shinagawa, Shinagawa Okina.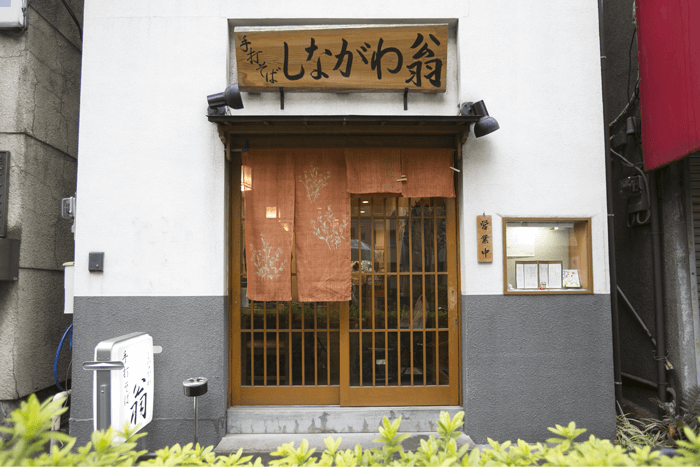 Opened in December of 2000, this shop is relatively young among the many established soba shops of Tokyo. However, it is listed in the Michelin Guide for Tokyo, and its soba has many fans.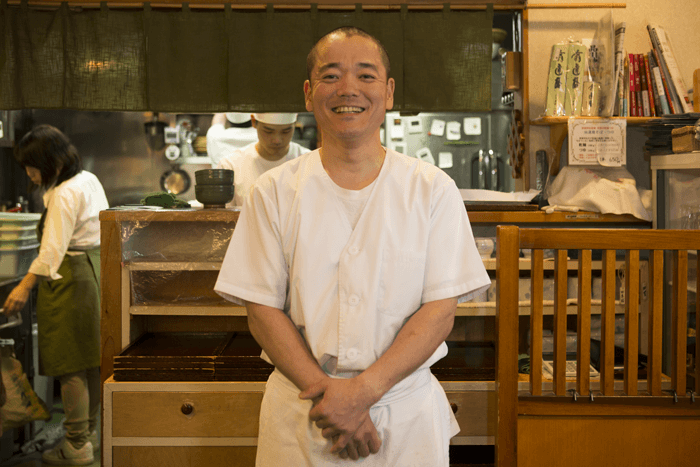 The proprietor, Yukihisa Takano, was born into a restaurant-owning family. He spent some time working for a company, but then decided to open his own restaurant, where he could compete in the world of food on his own merits. With his long-held interest in soba, he pursued the path of the soba artisan.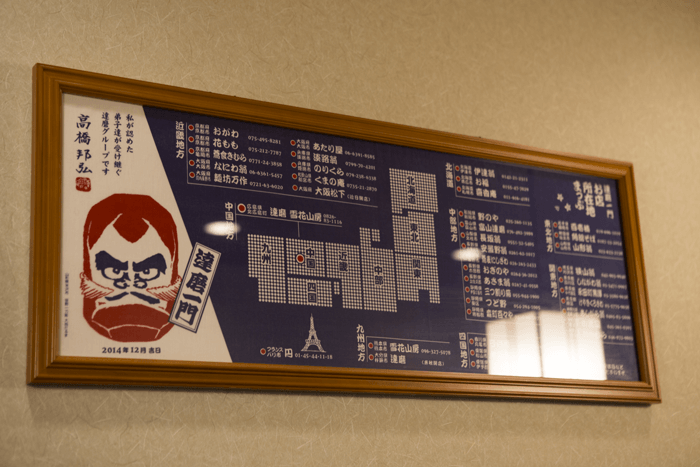 The gate he knocked on was that of a singular figure in the world of soba, Kunihiro Takahashi, and his restaurant Okina. To learn the master's 2-8 soba (noodles made from 20% wheat flour and 80% buckwheat flour), Mr. Takano labored for a year and a half.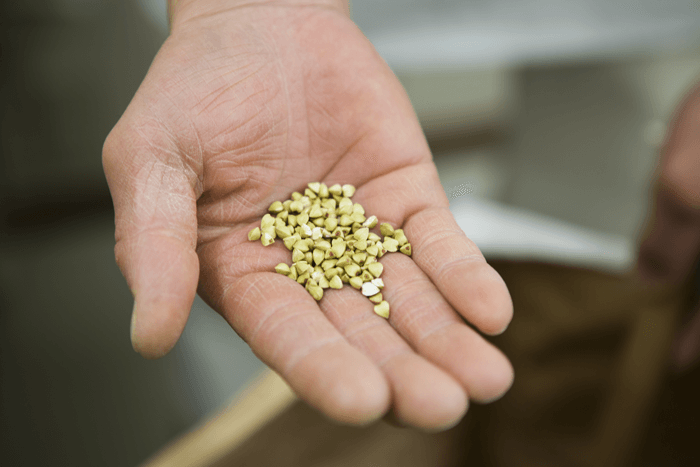 Shinagawa Okina's signature soba, Morisoba Zaru (soba eaten chilled), has a translucent quality, with a clean and slender appearance. The noodles slide smoothly down your throat, and when you bite into them, the soft aroma of the buckwheat is released. When dipped in the soup with the crisp taste of dried bonito, the noodles will make you feel refreshed and cheerful.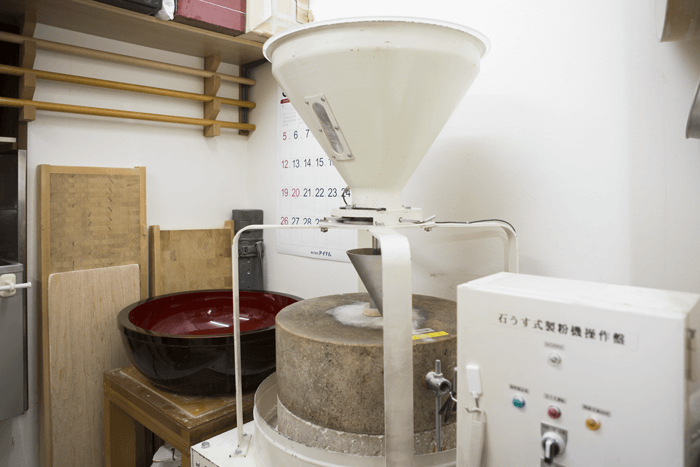 The soba buckwheat used in this shop is purchased with the hull completely removed, and carefully ground in a grindstone up till the day before the noodles are made. Slow grinding is necessary to ensure that the soba doesn't lose its aroma. The aromatic freshly ground soba is kneaded into noodles in a workshop on the second floor of the shop.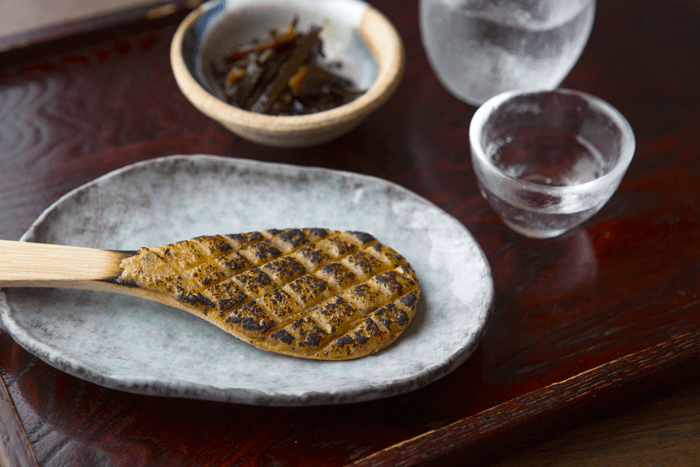 In addition to the two main types of Morisoba, the standard thin zaru and the thick, black Inaka-soba, there are several other types, including the tsukimi (moon-viewing) soba, meant to be eaten hot, and the namban(noodles with duck meat and welsh onions)soba, etc. The shop also serves snack dishes, such as sauteed miso paste, fish cakes with wasabi, and chilled tofu, that you can enjoy with a drink before eating your soba. They also have a "Nighttime Snack Platter" that can be reserved for two or more guests, with a selection of 9 dishes. We recommend you enjoy it over drinks with a friend.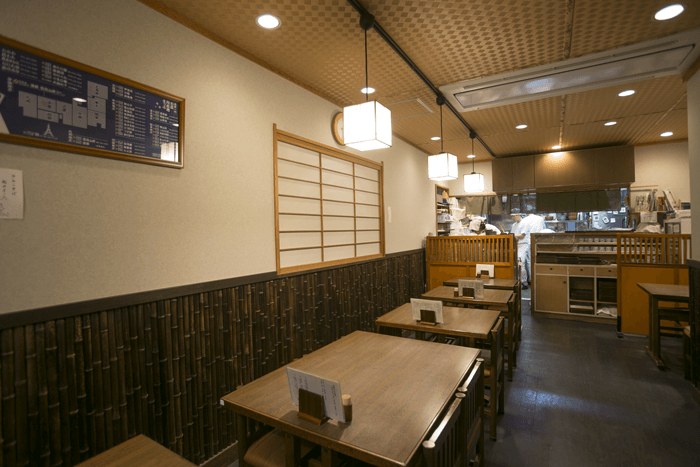 "Soba is fast food. It is meant to be made fast, and eaten fast. Eat it quickly, before the noodles get stretched out," says Mr. Takano. Seasonal soba dishes and sakes are also available, so you will want to visit this soba shop in every season.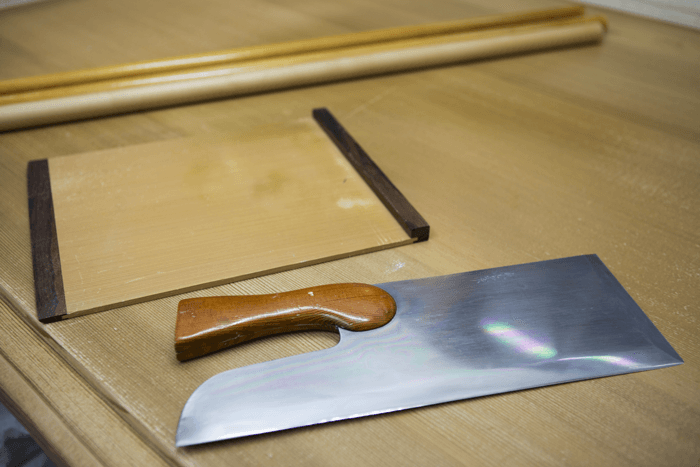 Mr. Takano's well-loved tools: a rolling pin, cutting knife, etc.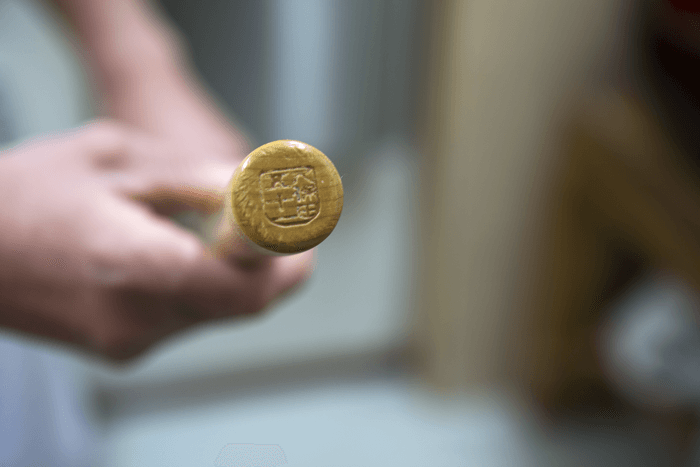 The rolling pin was made by the same craftsman who makes the baseball star Ichiro Suzuki's bats.
Name

Shinagawa Okina

Address

1-8-14 Kitasinagawa, Shinagawa-ku, Tokyo

TEL

Open

11:00〜14:30L.O. Saturday and National Holiday 10:00〜14:30L.O.
17:30〜20:00L.O.(Only Wednesday,Tuesday,Friday)

Close

Sunday、Second,On the 4th,On the 5th Monday

URL