Hara Museum of Contemporary Art
– Fully Enjoying Art by Looking, Buying and Relaxing!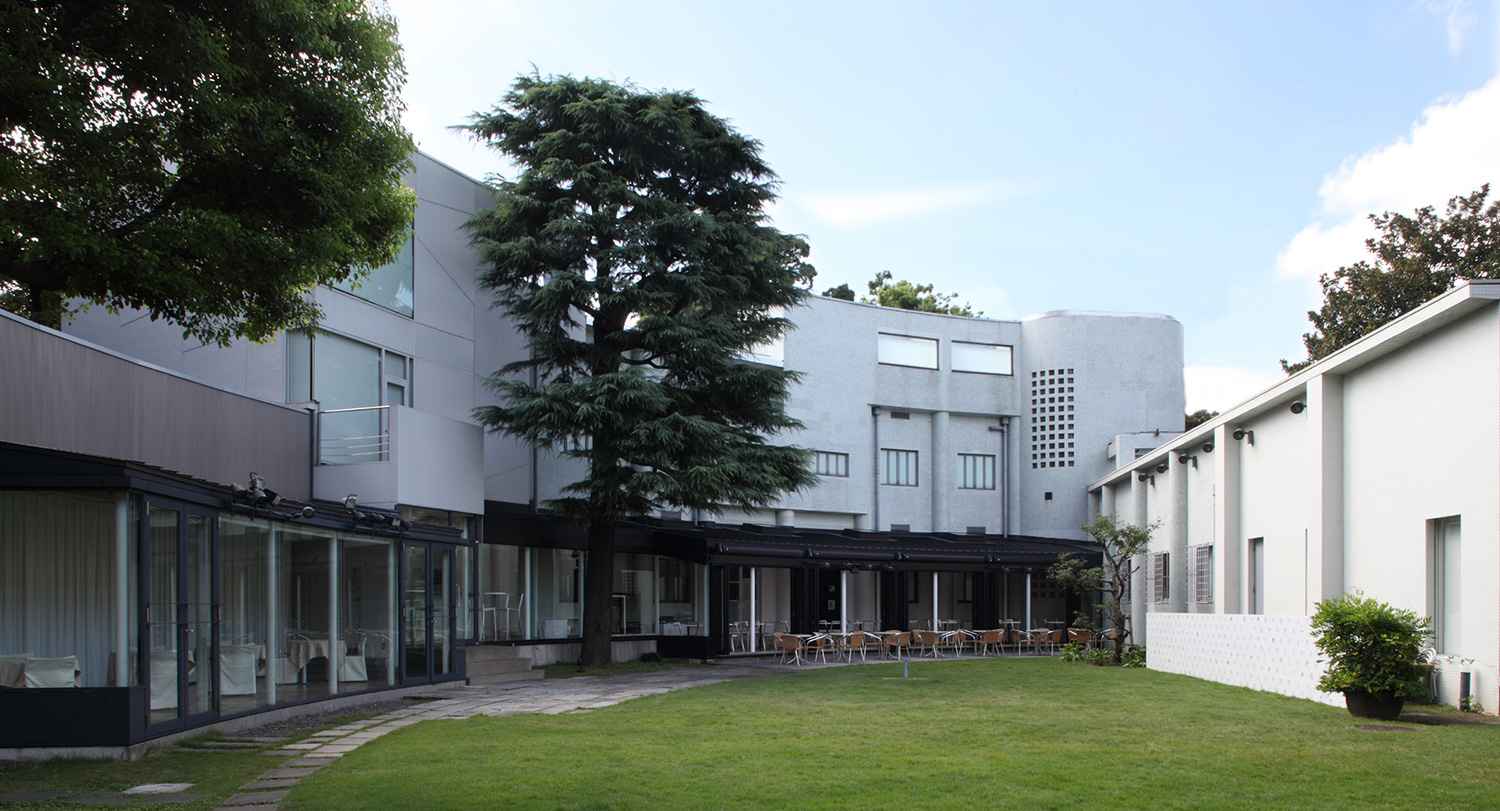 Right beside Gotenyama Trust City is the Hara Museum of Contemporary Art; a private art museum that focuses mainly on contemporary art. Since the founding of the museum in 1979, it has been a driving force behind the Japanese contemporary art scene, and has been the subject of affection of both enthusiasts and artists alike. The museum was once the residence of Kunizo Hara, a businessman and grandfather of the museum's director, Toshio Hara. This means that the museum offers visitors more than just pieces of art on display, as they can also get their fill of spectacularly enchanting works such as buildings, gardens and everything else in between.
"At the beginning, what I thought was that I wanted to facilitate international exchanges through contemporary art. At the time, I felt something just wasn't right about things like Ukiyo-e and Kabuki, genres of art that are hundreds of years old, being the only kind of art related to Japanese culture introduced overseas. If one wants to know today's Japan, you need to look at Japanese culture as it exists in the present. That's why I wanted to start a museum." This is the story told by the director of the museum, Toshio Hara.
Mr. Hara's great-grandfather was Rokuro Hara, also a collector of art. While Toshio Hara grew up surrounded by all kinds of older, well-known art pieces, what he came up with was the establishment of a museum for contemporary art. He built his collection by slowly gathering pieces of contemporary art, which he went about by directly visiting artists, as well as by other means. Mr. Hara has a distinct eye for beauty. At the residence (designed by Jin Watanabe, also known as the designer of the Wako Building Ginza), visitors will find pieces that have all been chosen and arranged in accordance with Mr. Hara's tastes.
In the restroom, visitors will find a permanently displayed piece by Yasumasa Morimura entitled "Rondo" ("Round Dance" in English). In another room (once used as a dark room), one will get a glimpse of a piece by Yoshihiro Suda entitled "Kore wa Nomimizu ni Arazu" ("This Water is Unfit for Drinking" in English). Such displays showcase the unique methods of exhibit that also utilize various rooms of the residence. Furthermore, there are a number of intriguing items for visitors to see just by walking and looking around the building itself, such as the remnant marks of once-present room separations in the floors and the exterior walls overlaid with tiles manufactured specifically for this building, as well as the rails of the staircases that meander about as they go up.
After taking your time to really get your fill of the works on display, we recommend making your way over to the shop located on the left side of the entrance. There, you will find a wide variety of merchandise, such as catalogs for current exhibitions, original products based on works such as t-shirts, as well as accessories, miscellaneous goods, books and other items. Anything you will find there not only provides an accessible way to enjoy art, but they also make great gifts as well.
When you have neared the end of your visit, make your way to the glass-walled café situated facing the inner courtyard. While you will obviously find coffee and tea there, patrons can also enjoy wine, champagne as well. On Wednesday evenings (excluding on national holidays), cocktails are also available. For mealtime, the café offers lunch sets along with a-la-carte items such as pasta, risotto and sweets as well. An element of the café worth emphasizing is their "Image Cake", which is delights devised by the chef based on the content of exhibitions. This is yet another reason to come by the museum for each and every exhibition.
Only visitors who have gained admission to the museum may enter the shop and café.
Along with three or four yearly exhibitions, the Hara Museum also holds music, dance, and film events as well as lecture presentations. There are no barriers for expression in contemporary art, and this museum is where that very concept comes to life.
After having a look at the contemporary art pieces on exhibit within the quaint museum buildings, visitors can do a little shopping and then take a break to slowly relax while looking at the inner courtyard by the café. This is the kind of enjoyment one will find at a museum that is not focused on merely just "looking" at things.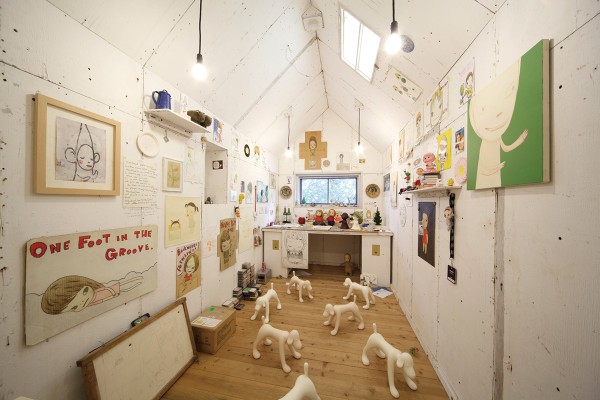 A piece based on the studio of Yoshitomo Nara. "My Drawing Room" by Yoshitomo Nara [From August 2004] Production Collaboration: graf Photo by Keizo Kioku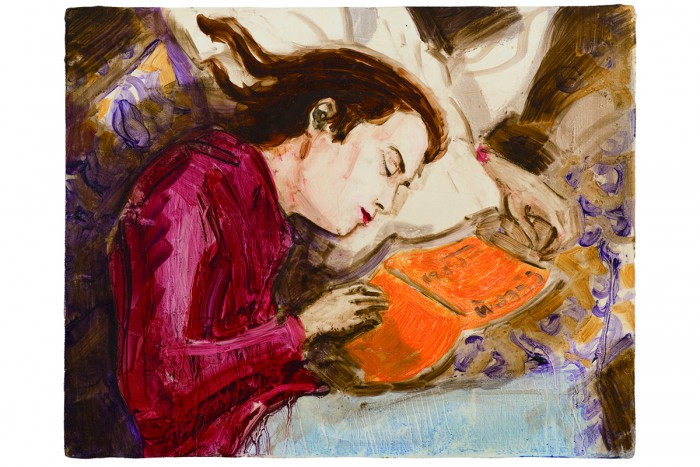 Kurt Sleeping, 1995 oil on board 27.9 × 35.6 cm Private Collection, New York  © Elizabeth Peyton; courtesy Sadie Coles HQ, London; Gladstone Gallery, New York and Brussels; neugerriemschneider, Berlin

[Notice]
Elizabeth Peyton: Still life
January 21 (Saturday) – May 7 (Sunday), 2017
Elizabeth Peyton's exhibition marks the first major survey of her work in Japan. The artist has personally selected a group of over 40 works from across her twenty-five-year career, compiling a display which is intuitive in its interconnections and ranging in its scope.
Name

Hara Museum of Contemporary Art

Address

4-7-25 Kitasinagawa, Shinagawa-ku, Tokyo

TEL

Hours

Tuesday-Sunday: 11:00 am – 5:00 pm
Wednesdays until 8:00 pm(except when Wednesday is a national holiday)
(last entry 30 minutes before closing)

Closed

Mondays (open if Monday is a national holiday and closed on the following day), between exhibitions, and year-end holiday

URL