Trust City News
2016.03/16
[Closed] March 25(Fri.)-26(Sat.) Gotenyama Cherry Blossom Festival 2016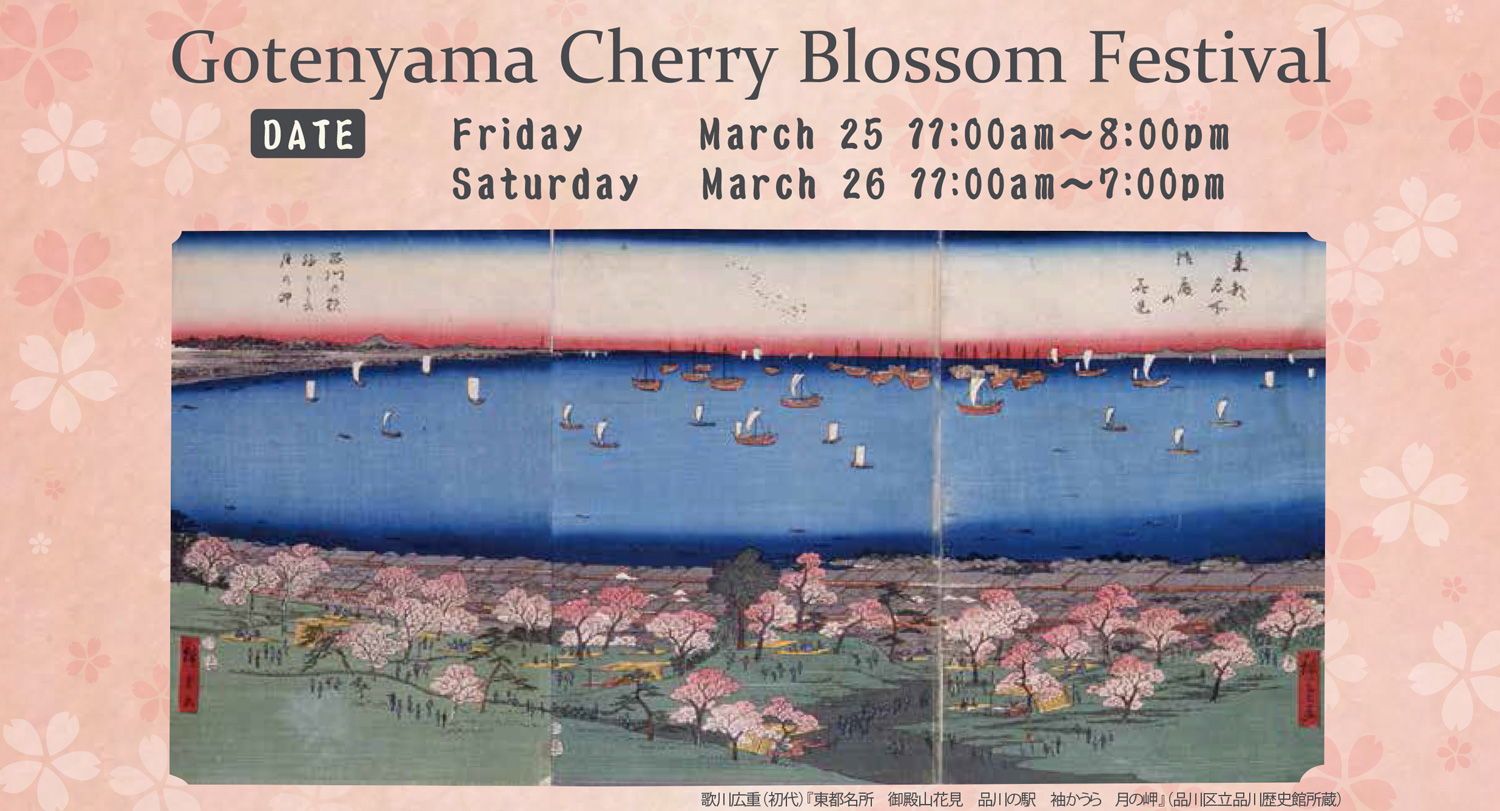 At Gotenyama Trust City, we'll be holding "Gotenyama Cherry Blossom Festival 2016" over the course of two days on the 25th and 26th of March.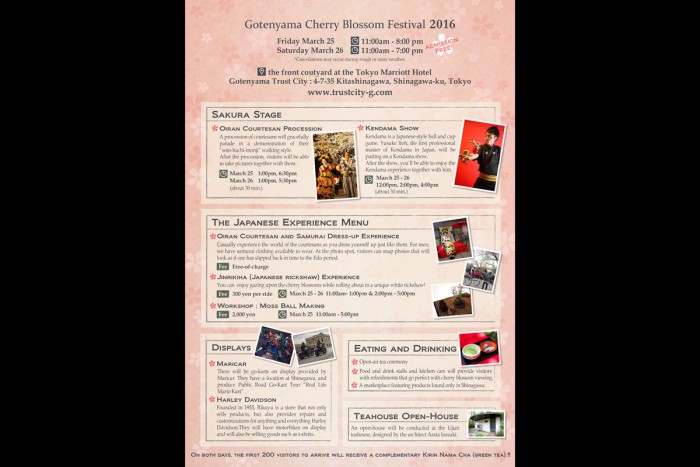 The festival is a modern replication of the festivities which took place during the Edo period, when Gotenyama was a popular spot for the viewing of cherry blossoms. >>>Flyer PDF
During the festival we will be holding events offering a completely Japanese atmosphere which are also associated with Tokaido Shinagawa Gotenyama, one of the five hilltops of the Jonan Gozan (literally "the five mountains south of the castle") which was also popular spot for cherry blossom viewing since the Edo period.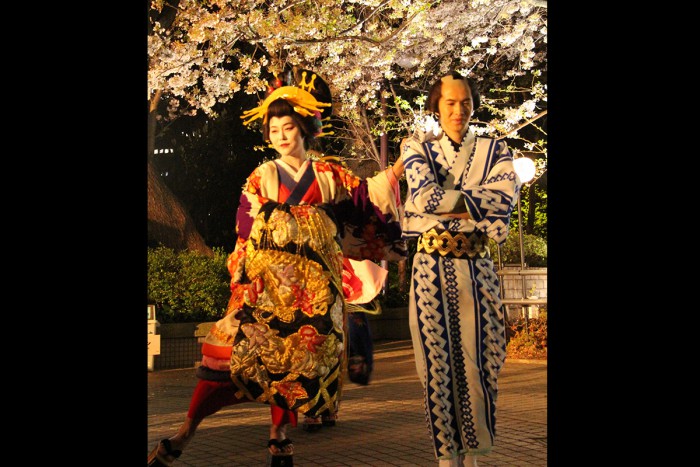 You can enjoy "SAKURA Stage"(Oiran Courtesan Procession and Kendama Show) ,The Japanese Experience Menu(Oiran Courtesan and Samurai Dress-up Experience, Rickshaw, and Moss Ball Making Workshop),and more!!
Furthermore, an open-house will be conducted at the Ujian teahouse (located inside the Gotenyama Garden), where various kinds of cherry blossoms are found in full bloom.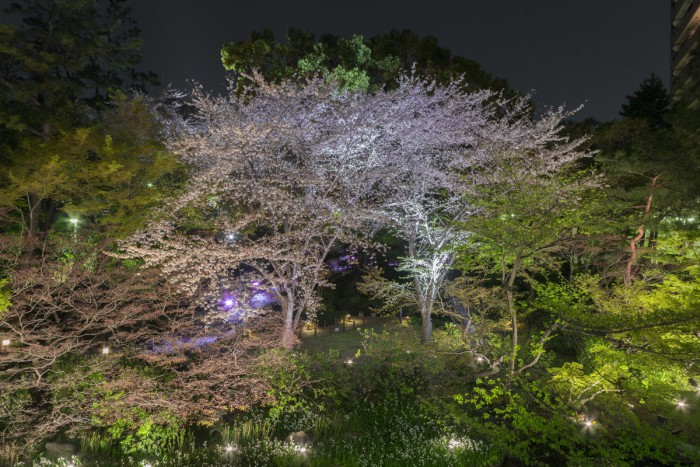 We are sincerely looking forward to you visiting our festival!
Gotenyama Cherry Blossom Festival 2016 Flyer>>> Flyer PDF